Would-be apprentices invited to find out what it's all about
Date: 7th March 2018
Location: Hall Mead School, Marlborough Gardens, Cranham, RM14 1SF
Time: 18:00 - 19:45
Cost: Free
Young people, from across Havering, are invited to an apprenticeship event, to find out about apprenticeships and if they are the right path for them.
We are hosting an annual free event focusing on providing real insight into this route to work.
The event will be focusing on providing learners with a real insight about apprenticeships and we are lucky enough to have apprenticeship ambassadors talking about their own experiences and local employers who will discuss schemes from an employer's point of view.
At the end of the event, attendees will have the opportunity to talk to some local apprenticeship training providers from all sectors.
The event is taking place at Hall Mead School, Marlborough Gardens, Cranham RM14 1SF on Wednesday 7 March. The session starts at 6pm - 7.45pm
Anyone wishing to attend must get a free ticket from Eventbrite www.havering.gov.uk/apprenticeevent . The ticket must be brought to the event on your phone or a paper copy to be scanned on the day.
On the day we will have presentations from local apprentices; who attended Havering schools and have progressed onto apprenticeships, with a variety of employers, ranging from a local primary school, to construction organisations and a media employer. We have employer speakers from Lloyds and the London Borough of Havering council, as well as a talk on higher apprenticeships.
Local employers and apprenticeship training organisations will be there for parents and learners to speak to about apprenticeship opportunities. The organisations exhibiting are MiddletonMurray, Halls of Ivy, Havering College, STC Group, IC training centre, Seetec, Building Craft College, Kingston Smith, Prospects, Barking, Havering and Redbridge University Hospitals NHS trust.
In addition, Care City will be attending the event to showcase a range of careers in health and social care apprenticeship pathways, with information of different career pathways on offer in health and social care. Experts will also be on hand to answer any specific questions you may have.
Please see our showcases of local Havering apprentices' case studies: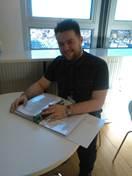 Steven Newberry | Case Officer | SENDIASS
Special Educational Needs and Disability Information Advice & Support Service
When I received my GCSE results I was unsure on my next steps, as it was a tough decision to pinpoint which career path I wanted to pursue. However I knew that I wanted a career connected to Education, but it was extremely difficult to land a job as nowadays everyone wants candidates with experience.
By starting an apprenticeship I could enter into an industry with no experience. The Apprenticeship allowed me to get my foot in the door and on the career ladder. I was able to learn everything it had to offer, I was able to liaise with other internal teams within the council and build up a professional network. Being able to earn a wage and learn at the same time was a great plus and I was entitled to holiday pay.
I joined Havering Council as a Business Administration Apprentice; their scheme gave me plenty of opportunities to develop my skill set and enabled me to gain a Level 2 Certificate in Business Administration that led me to a full time career.
Since finishing my apprenticeship I have undertaken further qualification and am now an IPSEA Qualified SEN Legal Adviser working for Havering School Improvement Services
Maisie Hinton | Professional hairdresser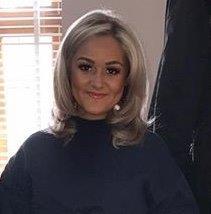 I knew once I had completed my GCSE's that I wanted to start working and earning a wage, as I hadn't enjoyed the academic side of school. I focused on what I enjoyed and applied for a hair dressing apprenticeship, where I could develop a trade whilst working in a team environment.
I received a NVQ Level 2 in hairdressing and a distinction in English and Maths. I also learnt how to work with members of the public on a day to day basis.
By undertaking an apprenticeship I was able to fund a healthy social life and a car. It was important to me that I didn't rely on my parents for money.
I have now decided that I am going to go back to college, and have enrolled on a legal course. I now know that I want to broaden my opportunities and feel like I am now committed to learn at college.
Katie Paraboo| Business Admin Apprentice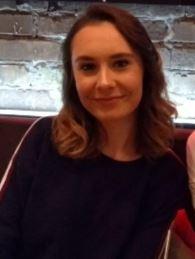 Originally I hadn't chosen the apprenticeship route but focused on musical theatre and got into Havering College, but had to give up due to an injury. I then went to college and studied business, communication studies and ICT, which made business admin appeal to me.
University did not appeal to me because of the debt and I didn't like the classroom environment. So I applied for an apprenticeship as I liked the thought of earning whilst I was learning. I wanted to learn more about how a business actually works e.g. the policies a business would have and how they apply it, how businesses work with each other and how to develop and maintain professional relationships.
I am still half way through my apprenticeship and working towards my qualifications, but I have also undertaken a minute taking course and public speaking training which have massively helped me in my job. I have learned people skills, minute taking, filing and how to use Excel spreadsheets, these are all skills I can use throughout any future career.
It was very important to me to be independent, as I never wanted to worry about having to pay back a loan in a few years. I am able to pay for my busy social life as well as vital everyday payments without help from my parents. I have learned how to manage my money at a young age and I can make my own decisions regarding how I spend it.
Amanda Welch | Administrative Assistant
Sixth form or university never really appealed to me, as I always knew I would prefer to get practical skills and on the job learning. I chose the apprentice route as I wanted to gain working experience and develop my theory based knowledge; I knew this would help me when seeking permanent employment. Through my apprenticeship I achieved a Level 2 Diploma in Business Administration and Functional Skills in ICT Level 1.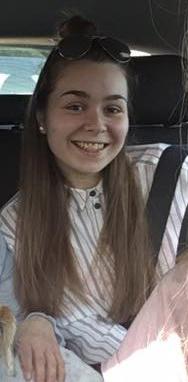 My apprenticeship taught me many new skills, such as using the company's database, completing internal orders, and developed my time management and communication skills. To me it was important to earn a wage whilst learning, as I knew how difficult it was to juggle a part-time job and studies; I wanted a role which would combine the two.
I was lucky enough that once I completed my apprenticeship, the company offered me a permanent role. My aim is that I develop my skill set into other areas of the business, and am able to take on more responsibilities.