In year application form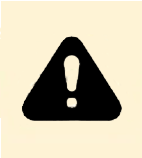 Please note, once your application has been submitted you will receive a response within 10 school days.
Before you complete this form you will need to obtain electronic copies of proof of your address / Identity, the documents that you are required to provide are detailed below and you will be asked to upload these as part of your application.
If you are new to Havering from another part of the UK or your child currently lives in Havering and you are seeking a transfer between schools then you will need to provide:
Copy of child's birth certificate or passport / ID card
One document from Group 1 below
Two documents from Group 2 below
If you are new to the UK then you will need to bring your child and originals of the following documents to the Public Advice and Service Centre in Romford to prove residency and Identity.
Child's birth certificate and passport / ID Card
Parents passport / ID card
One document from Group 1 below
Two documents from Group 2 below
If you are residing with relatives or friends then you must also provide:
a letter from them explaining the situation and listing the names of all persons living at the address
a copy of their current Council Tax Bill / Council Tax Benefit letter
Three documents from Group 2 below
Group 1
Exchange of contracts / proof of completion showing the parent's name and the full address of the property
Current Signed Tenancy Agreement showing parent's name and full address
Current Council Tax Bill showing parent's name as a liable person
Current, valid full UK photo-card driving licence with signature (Provisional licences are not acceptable as proof of address)
The child or parent's UKBA Application Registration Card or IND Application
Registration Card or letter issued by the Home Office
Group 2
Bank, building society statement (not credit card) (within the past 3 months)
Car insurance document showing the parent's name and current address
Buildings / contents Insurance document showing the parent's name and current address
Mortgage Statement showing the parent's name and current address
Financial Statement eg. Pension, endowment, ISA (UK)
Household utility bill eg. gas, electric, water or fixed line telephone but not a mobile phone bill (within the past 3 months)
Original notification letter from the relevant benefits agency confirming the right to benefits or state pension showing the parent's name and current address (this can include Child Benefit or Child Tax Credit)
Vehicle Registration Document (V5C) or old style (V5) showing the parent's name and current address
TV licence showing the parent's name and current address