Sapphire Ice and Leisure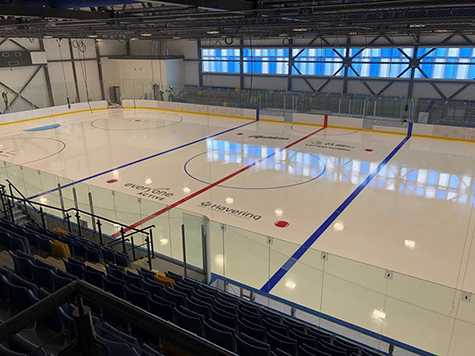 Opening Saturday 3 February 2018
The Sapphire Ice and Leisure is named after the sapphire reign of Queen Elizabeth II, the longest-ever serving British monarch and the first to celebrate a sapphire jubilee.
The multi-million pound scheme is one of our most ambitious developments to date.
The facility is based on Western Road in Romford and is designed with the ice-rink above the swimming pool which is only the third of its kind in the UK.
The centre includes:
a 25m eight-lane lane main pool
a 15 x 8m learner pool
an ice rink with capacity for hundreds of skaters
a fitness suite area with 100 stations
a large dance studio
a pinning studio
sauna and steam rooms
a cafe
How can you join the centre?
You can find out more about joining this centre at www.everyoneactive.com/sapphireleisure.
Centre updates
You can find out more about the opening and stay up-to-date on all activities by following Sapphire Ice on Facebook or @eaSapphireIce on Twitter.