Real fostering stories in Havering
One word to describe fostering with us
Camille is one of our wonderful Social Workers she has been working for Havering since 2016 and has been in the Fostering Team since August 2019.
In this short clip Camille talks about her role as a Supervising Social Worker and the support and supervision that a foster carer for Havering can expect to receive.
Dean is an Advance Practitioner within the Fostering Team. Dean has been in the team since June 2014 and is a vital member.
Dean leads the monthly support groups within the borough.
Here is a short clip of Dean talking more about the different support groups offered to all foster carers in Havering.
Demi was approved as a Havering Foster Carer in October 2018 however his fostering journey started way before that as his Mum is also a foster carer for Havering and grew up in a fostering household.
Demi is a single carer. Listen to Demi talk about the support, rewards, role and process of becoming a foster carer.
Dreece is a 22 year old Carer Leaver.
Dreece talks openly about his experience of being in care, the impact of the positive relationship with his foster carer and provides some helpful tips to any new foster carer.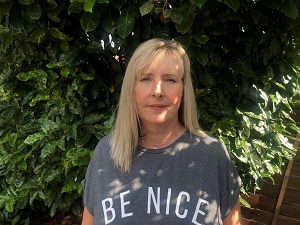 "I have always wanted to be a foster carer but as a single parent and working full time at a primary school, I didn't think I would be able to.
"With the encouragement of my headteacher and friends I applied and Havering said yes. The Havering fostering team is fantastic and the support you get is amazing. I've never felt alone or had to deal with anything by myself.
"All through the Covid 19 pandemic they phoned, emailed and provided me with any information I needed.
"Being part of the Havering's fostering community is like having an extended family as your fellow foster carers are there to help you too.
"We have support groups and training and everyone works together to help each other.
"As a foster carer I feel valued and appreciated. Fostering for Havering is rewarding, fulfilling and enriching. I work, live and foster in Havering and I wouldn't want to do it anywhere else."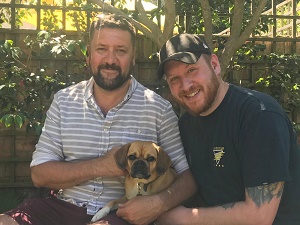 "We have found the fostering process with Havering extremely enjoyable and supportive. It has been a great time for self-reflection and development.
"We look forward to working in partnership with the Having fostering team."