Helping social care businesses thrive in Havering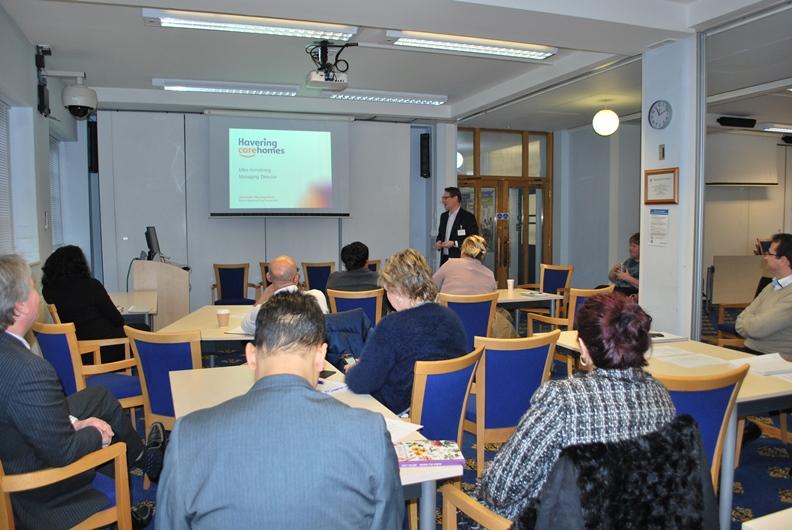 Havering Town Hall was the venue on Friday (10 February) for another in a series of events designed to help businesses providing adult social care in the borough.
The Best Practice Masterclass was the latest in a series of classes organised by the Council's Economic Development team open to all care providers in Havering looking for advice and tips on making their businesses thrive and become sustainable.
Speakers at the free event included Heidi Kennedy the owner of Countywide Caring in Oxfordshire and Mike Armstrong the Managing Director of Havering Care Homes. Heidi talked about the challenges that the providers of domiciliary care face and how they can be overcome.
Heidi Kennedy said:
"Apprenticeships have been essential to the turnaround of our business."
Mike Armstrong shared with attendees his experience of tackling high staff turnover, by focusing on staff development through a three year workforce strategy.
Deborah Moonasar, Skills and Business Engagement Manager at the Havering Council said:
"This was the third in a series of masterclasses that we have run helping a business sector that plays a vital role in caring for the borough's growing population. With more than 40 care homes in the borough and many companies providing care at home for our local residents it's vital that these businesses are able to grow efficiently and effectively and we hope our project contributes to helping the sector thrive."