BHRUT taken out of special measures
Havering Council Chief Executive statement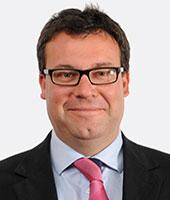 Following the news that the Barking,Havering and Redbridge University Hospitals NHS Trust (BHRUT) has been taken out of special measures, Chief Executive of Havering Council, Andrew Blake-Herbert,said:
"This is the best news.
"Havering Council acknowledge the hard work of all staff at BHRUT who have worked extremely hard to increase standards and this has now been recognised by the Care Quality Commission who have taken the Trust out of special measures.
"An improved local hospitals' trust will enable staff across our health and social care services to continue to work together successfully to improve patient care and experience.
"Working as a partnership is vital to providing the high-quality services our patients and residents rightly expect and the benefits of our joint leaderships across health and social care partners are committed to continuing to work together to achieve this. Our work in developing an accountable care system through local devolution will enable us to take our partnership to the next stage.
"The heartfelt thanks of the entire borough goes out to the team at BHRUT."