Community centre demolition paves way for new building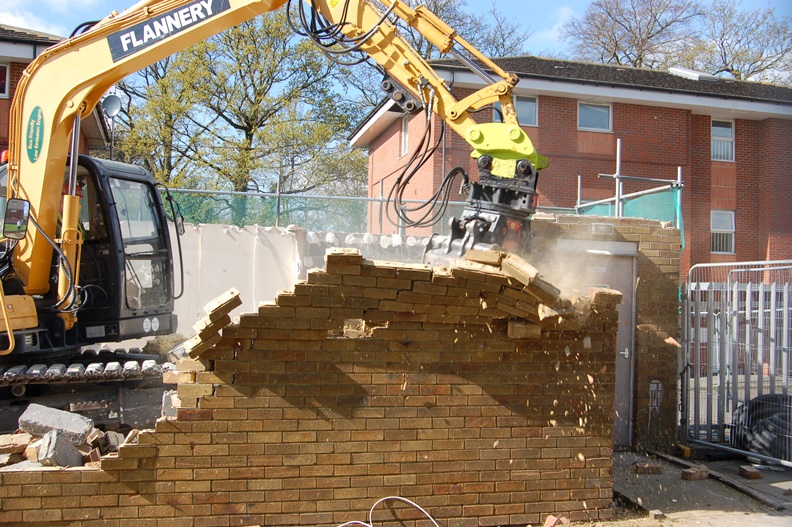 Demolition work at a Collier Row Community Centre is almost complete as preparation for a new £500,000 centre moves forward.
Fortem have been demolishing the Highview Community Centre in Hillrise Road to provide car parking and access to the rear of Highfield Towers where the new community centre will be built following its construction by Scotts of Thrapston.
Deputy Leader of Havering Council and Cabinet member for Housing, Councillor Damian White, said: "The demolition of the old centre needs to be completed so the pre-fabricated sections of the new centre can be delivered to the site.
"We expect the new centre to be officially opened this summer and thank local residents for their patience while this work is taking place but we are confident they will enjoy using the new facility."
The new community centre will be carbon neutral and have solar powered electricity, ground source heating and rainwater will be captured for use in toilets and for watering the garden areas.
A £10,000 grant from the Tesco Bags of Help fund is helping pay for the new centre.
More information is available at https://www.havering.gov.uk/SapphireJubileeCommunityCentre