Highview Easter Event is Egg-citing success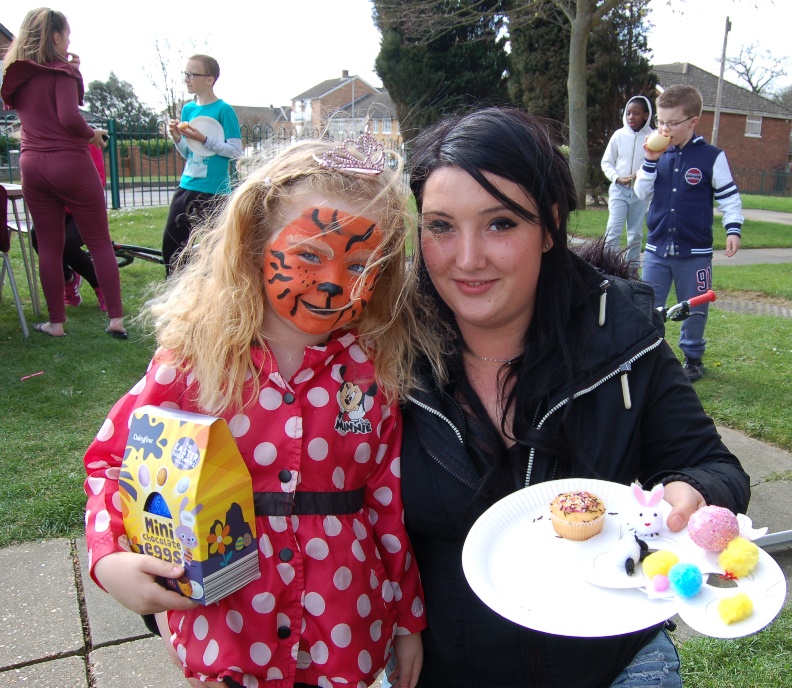 The Spring chicken was busy in Collier Row this week when Highview Residents' Association held its Easter event for local children.
Usually around 40 turn up for the event but the sun brought out more than 70 for this year's event so extra Easter eggs had to be quickly acquired to meet the demand.
Chairman of the Highview Residents' Association, Mark Alder, said: "Even though we were in a marquee because our community centre is being demolished we had a record attendance at this event.
"The young people who came along really enjoyed making Easter masks, decorating cup-cakes and having their faces painted on Easter themes while their parents enjoyed the sunshine and a refreshing cool drink."
Deputy Leader of Havering Council and Cabinet Member for Housing, Councillor Damian White, said: "It's fantastic to see how this community in Collier Row came together to celebrate Easter with this family event.
"I am pleased it has been such a success and am sure that when next year's event is held in the new community centre it will prove even more popular."