Community Wardens celebrate decade of service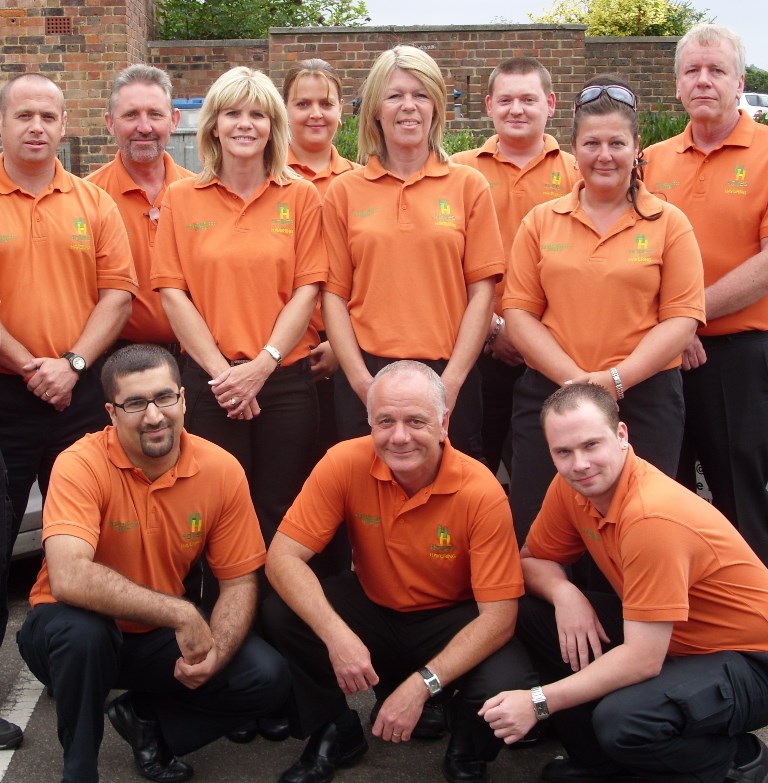 Havering Council is celebrating 10 years of its Community Wardens this week.
Residents on Havering's housing estates know that the sight of an orange polo shirt means that the Havering Council's Housing Services Community Wardens are out on patrol and this week sees the 10th anniversary of their first patrol.
Senior Community Warden, Claire Clayton, said:

"The team of 11 Community Wardens and two Senior Community Wardens provide helpful advice and information to residents on a wide range of issues including community safety and crime prevention.
"Each housing estate across the borough receives regular patrols through the day and early evening where we pay particular attention to areas where Anti-Social Behaviour (ASB) has been reported so we can tackle those causing a nuisance to their neighbours.
"The service has extended its remit since it was launched 10 years ago and the equipment we have available is also much improved; we recently received body cams which enable us to record any incidents or conversations we have which protects residents and staff by giving an accurate record of what takes place."
Deputy Leader of Havering Council and Cabinet Member for Housing, Councillor Damian White, said:

"During the 10 years they have been on patrol the Community Wardens have enjoyed many successes and seen lots of changes but the one thing that hasn't changed is the reassurance local residents feels when they see the bright orange polo shirts of our wardens on patrol.
"They have done excellent work during the last decade and I am sure will continue doing very good work in our community well in to the future"