Deputy Leader of the Council reassures residents on fire safety in Council homes
Councillor Damian White addresses fire safety in Council homes in the following letter.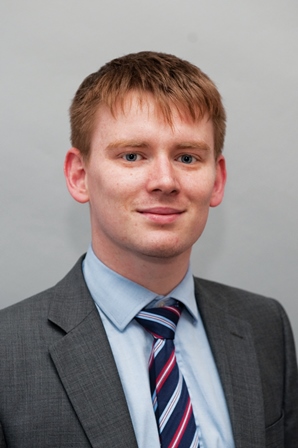 I am writing to reassure Havering residents regarding fire safety in Council owned homes.
Havering has 14 high-rise blocks which are independently checked every two years as part of our usual programme of work.The last check was in 2015 and earlier this year we booked the independent experts to undertake checks which are now taking place and should finish on Thursday 6 July as part of that routine programme. In addition, our own estate inspectors conduct checks on each block every six weeks and our caretakers on a daily basis.
All of our blocks have current fire safety certificates and we work closely with London Fire Brigade to provide up-to-date information and advice to residents, as well as following their recommendations on fire safety.
Only one of our blocks, Highfield Tower in Collier Row, has external cladding and this is not of the type used at Grenfell Tower. The cladding is cement based which makes it non-flammable, and has a zero fire risk grading, the safest possible one. Despite our confidence in that cladding we have arranged for it to be independently tested to ensure it still has the same qualities it had when it was first installed some years ago.
We have also initiated an immediate programme of fire risk assessments on our sheltered homes, hostels and flats above shops, which are seen as potentially high-risk premises, and this is currently taking place. Our medium and low–rise blocks are also being fire risk assessed. We already have Fire Risk Assessments for all of these properties and these further checks are being made to reassure residents that they meet current safety standards.
These checks include access arrangements for emergency vehicles to reach the blocks.
On Wednesday 14 June I personally wrote to all Council tenants and leaseholders, more than 12,000 of them, explaining the steps we had taken and were planning to take to ensure the safety of our residents. This week I wrote to them all again giving an update on what is happening and enclosing our Housing Services factsheet on fire safety in your home. That factsheet has been produced based on advice and guidance from London Fire Brigade and has been updated since the appalling tragedy at Grenfell Tower. Copies of that leaflet are available on our website and are also available to other landlords in the borough who may wish to deliver it to their own tenants.
We will continue taking steps to improve fire safety as much as practicable for our residents but they too must play their part.
Residents should make sure that cigarettes, candles and similar items are properly extinguished, that plug sockets are not overloaded, that they don't have barbecues on balconies or in communal areas, and that they don't block fire escape routes by leaving bicycles, prams, potted plants or other items on the landings outside their doors. Having working smoke alarms, that they test regularly, can save lives. Making sure that they have a planned escape route from their home in case of an emergency and that all members of the family know the route is important.
By working together, we can do our best to make sure that we never see in Havering the horrific tragedy we have recently witnessed in north Kensington.
Damian White, Deputy Leader of Havering Council and Cabinet Member for Housing.