Residents left pleased after plants at DELTA TMO Car Park get the chop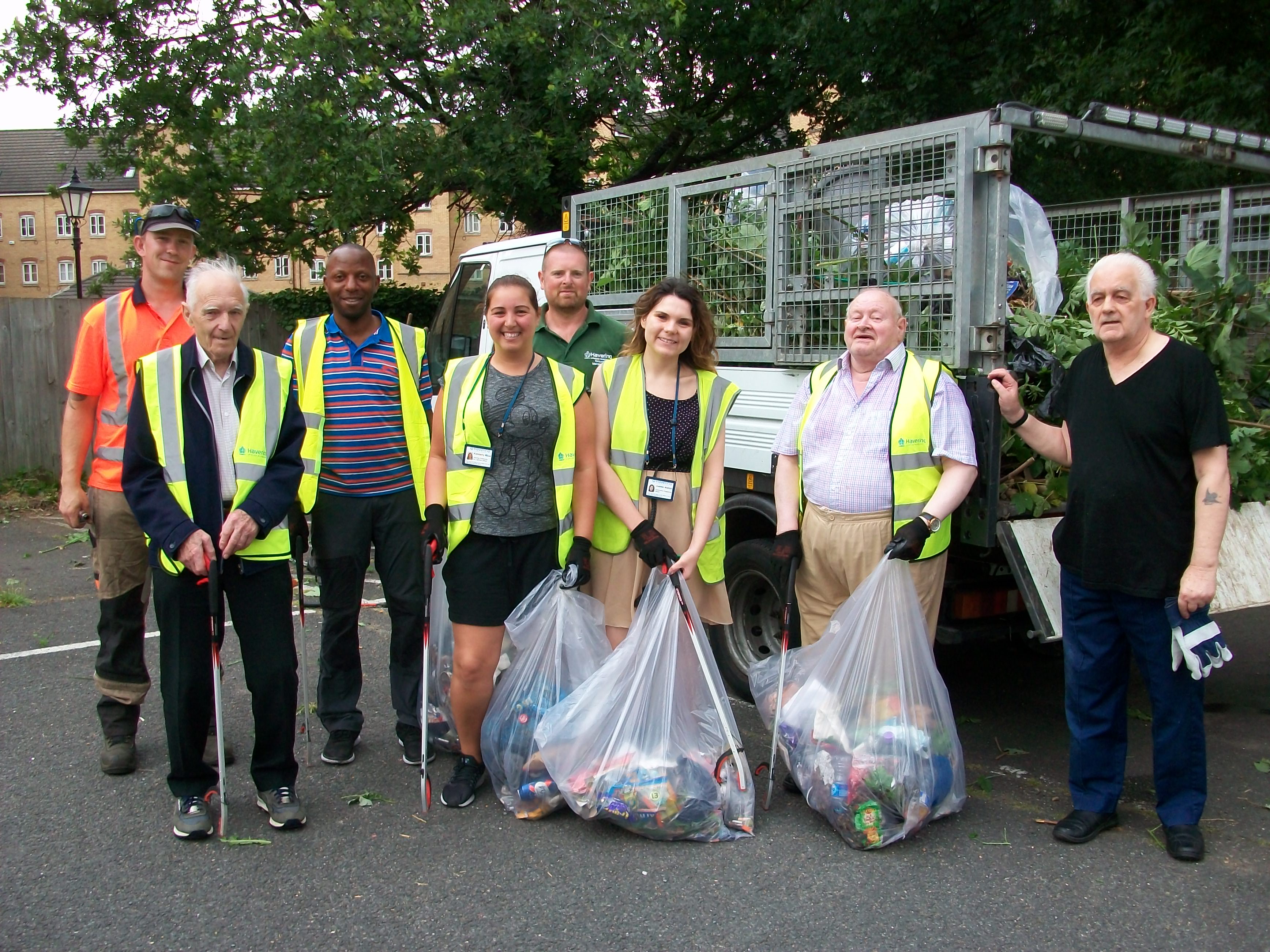 A team of volunteers recently joined staff from DELTA TMO and Havering Council Housing Services to make a series of cuts at the DELTA TMO car park in Elvet Avenue, Gidea Park and everyone was pleased.
Chair of DELTA TMO, Sandy Stevenson, said: "The car park had become heavily over grown with brambles, weeds and self-seeded trees so when Havering Council's Housing Services asked if we wanted to have a Community Clean Up on the DELTA TMO estate we knew exactly what we wanted done.
"We got some residents volunteering to help alongside Council and DELTA TMO staff and after two hours of hard work cutting back the vegetation we had the car park looking much better with the plants now well under control."
Deputy Leader of Havering Council and Cabinet Member for Housing, Councillor Damian White, said: "These Community Clean Ups produce excellent results bringing together residents and Council staff as a team to make parts of our borough an even more pleasant place to live.
"Our most recent figures show that 472 residents have volunteered to take part in such Clean Ups in their area which is yet another example of the pride Havering people take in the place where we all live. We have more Clean Ups planned throughout the summer and look forward to more residents joining us for an hour or two to help."
More information is available at www.havering.gov.uk/DeltaTMO