Havering Show 2017: Angie Brown promises a "cutting edge" performance and win entry to VIP Kosho area
There's only three weeks left until Havering's biggest show – The Havering Show 2017, led by Havering Council. The show returns to Harrow Lodge Park, Hornchurch on Sunday 27 and Monday 28 August and promises to be bigger and better with new attractions such as the VIP Kosho area.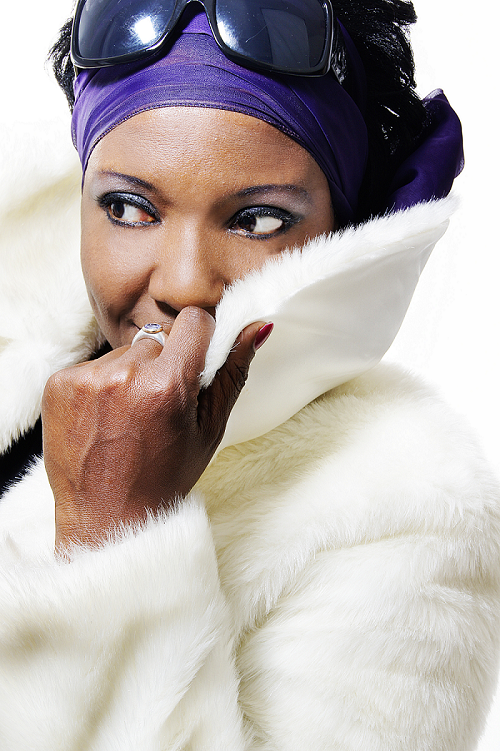 The exclusive area will be located by the main stage where winners can see all artists arriving back stage and possibly have the chance to meet some of the artists. The exclusive area, with separate seating and toilets, has a private paid bar, screen showing main stage acts and prime view of the main stage in the outside area.
How to win tickets?
Havering Council would like everyone to send in their favourite thing about the Havering Show to @LBofHavering via Twitter and/or Havering Events via Facebook using the hashtag #HaveringShow. Residents and visitors can send in images, text, videos etc.
The competition will run from Monday 7 August to Thursday 24 August and the best content received will win entry for four people into the private area. Winners will be announced on Friday 25 August.
The line-up over the two days on the main stage, hosted by Time 107.5FM, includes: 90s chart topper Kenny Thomas who will be headlining on Sunday; 90's dance music legend, Angie Brown; The Dualers, the full nine-piece band; the legendary Ray Lewis and Keep Drifting; The Blockheads, originally led by frontman Ian Drury; The Style Councillors; Band Theft Audio; local covers band Expose and many more.
This week, Havering Council had an exclusive interview with one of the artists who will be performing at the show – 90's dance sensation Angie Brown and here's what Angie had to say about her music, career and the Havering Show.
Your biggest hit 'I'm Gonna get you' is still popular today, how do you feel when you're performing this and what do you think made it so big?
It just has the right combination that clubbers wanted to hear. It has a really catchy hook, which is easy to learn, and easier to listen to, and it's relentlessly repetitive! My vocal along with the production hasn't dated at all and that's why it still gets played on the radio and sounds as good today as it did 27 years ago.
What do you like most about performing?
I love performing and singing live, it's the feedback from a live audience that is priceless.
Who's your favourite artist?
Aretha Franklin, without a doubt, the sister has got 'chops'.
What will you say to people to encourage them to see you perform at the Havering Show?
Come along because you have never seen a performer like me. I'm fully 'out there' and I'm a little bit too much for some people, (marmite) but I call it 'cutting edge'. I like entertaining people it's completely liberating, and if the people of Havering want to be entertained then I'm their girl!
View the full interview here. Angie Brown will be performing on Sunday 27 August at 4pm.