Havering Council appoints new Development boss
Havering Council has appointed a new Assistant Director for Development to lead on its ambitious regeneration plans for the borough.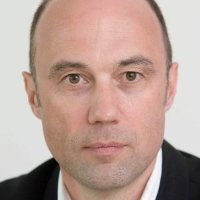 With better connections including the new Crossrail services, and the formation of the new draft Local Plan, Havering is fast becoming a location of choice for investors, businesses and people, to live, work and visit.
Chris Hilton has been appointed to the post and will play an integral role in shaping new development, ensuring that it's right for Havering people. As the third largest borough in London, of which almost half is green space, preserving the character of the unique borough will be one of his key priorities.
Chris said:
"Havering is such an exciting place to be. With the arrival of Crossrail, the potential to attract major new investment is huge. But high-quality design is very important. We need to create great places where people will aspire to live, and of which, local people can be proud. That means well-designed buildings and public spaces, and affordable housing for local people, and I'm incredibly excited to be leading this important area of work."
Chris is a qualified Chartered Surveyor with extensive experience in property development and regeneration, holding senior positions in both the public and private sectors.
His career began working for companies such as Capital & Counties, Costain and Miller Developments, before joining the Regional Development Agency - Yorkshire Forward - in 2001. Since then, Chris has worked for Hull City Council, the London Borough of Croydon and, most recently, the Royal Borough of Windsor & Maidenhead, where he was Director of Development, Regeneration and Property.