More than 500 get active at newly refurbished leisure centre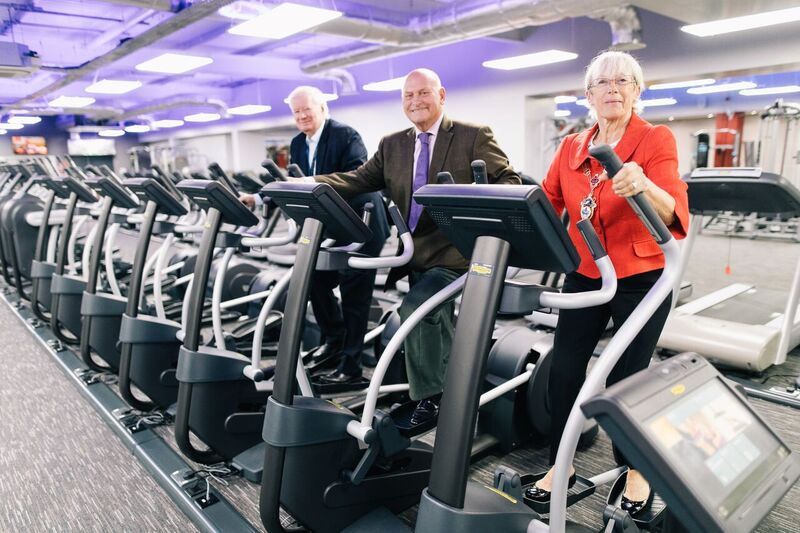 The newly-refurbished Central Park Leisure centre in Harold Hill attracted over 500 people to mark the successful completion of the £1.5million project, to improve facilities at the site.
Residents and visitors attended the centre last weekend (Saturday 7 and Sunday 8 October) to make use of its refurbished fitness suite, which fully reopened for the first time on Saturday, and the host of free activities on offer.
Mayor of Havering, Councillor Linda Van den Hende, officially reopened the new-look centre, and joined the Leader of the Council, Roger Ramsey, and Cabinet Member for Culture and Community Engagement, Melvin Wallace, to try out the new equipment.
Councillor Melvin Wallace, Cabinet Member for Culture and Community Engagement, said: "We are pleased with the extension of Central Park Leisure Centre. Residents enjoyed trying out all the new equipment which will help local residents to keep on top of their health and fitness. This is an exciting milestone for the borough and I encourage many more residents to come down and take full advantage of the new facilities."
Tom Fletcher, Everyone Active's Contract Manager, said: "Everyone had a great time during the open weekend. The feedback we've had really positive, and the new facilities are already making a big difference to people's experiences when they visit the centre.
"It was fantastic to see so many people turning out over the weekend and taking the chance to try new ways of getting active. We're delighted that through our partnership with the Council, we've been able to make an investment that will benefit the whole community."
Havering Council and Everyone Active have invested significantly in the centre to double the size of the gym and completely refurbish its changing area by providing new showers, cubicles and vanity units.
For further information about Central Park Leisure Centre, call 01708 382820 or visit www.everyoneactive.com.