Havering Council feeds 1,000 to fight food waste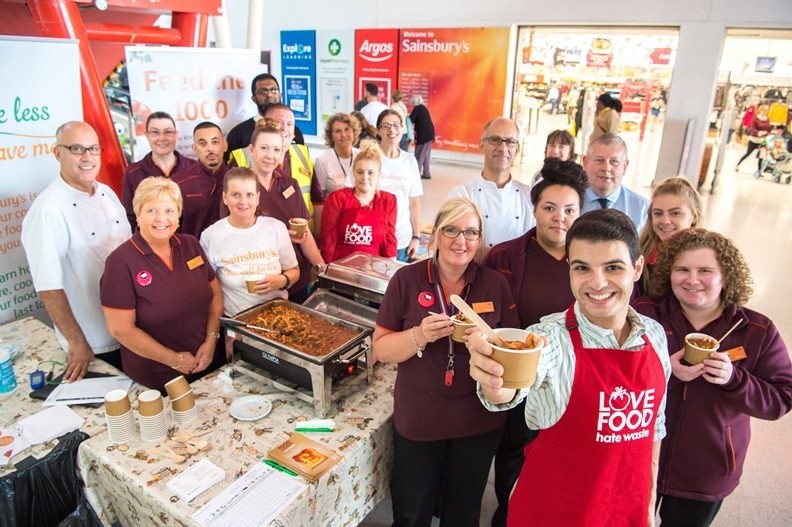 Havering Council and Sainsbury's have offered a thousand free meals to highlight the true cost of food waste.
The Feed the 1,000 event, took place on Friday 13 October and Saturday 14 October, at The Brewery, Romford. It was run by the Council with funding from Sainsbury's as part of their Waste Less Save More campaign.
Over the course of the two days, people who visited the event received a free lunch, in exchange for making a pledge at the stall, promising to make one small change to help reduce their food waste at home. The leftover food from the event was donated to the Salvation Army and Romford Baptist Church.
Councillor Osman Dervish, Cabinet Member for Environment, joined our community chefs, to give away healthy free meals – made from common leftovers. The Council's waste minimisation experts and Sainsbury's staff were also on hand, offering handy tips to cut the scraps and save money.
Councillor Dervish, said:
"It was great to be a part of such a fun and engaging event. The large number of people who made a pledge to reduce food waste should be a reminder to everyone that we can all make a difference.
"Each year the average family throws away enough food to make a thousand meals. By making even a small change, such as freezing leftovers, or meal planning, you could save £60 from your monthly food shop as well as cutting the cost of the borough's waste disposal, which last year totalled just over £14 million."