Council saves £5 million, closing doors on tenancy fraud
A crackdown on subletting and other types of tenancy fraud has seen 53 homes recovered, saving Havering Council more than five million pounds.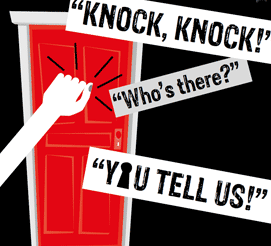 Over the last two years, the Tenancy Fraud Team have visited 8426 homes since the launch of a pilot scheme, aimed at auditing Council owned properties. The project aims to find out exactly who is living in the properties and how they are being used.
When it's suspected that a property is being used illegally, the case will be handed to the Council's Fraud team who will launch an investigation.
People found guilty of committing tenancy fraud could be fined up to £50,000 or face two years in jail. Any profit made from tenancy fraud should be repaid to the council.
We've seen online reports of housing fraud more than double, increasing from 5 referrals in June to 21 in October, following the Council's newly launched awareness campaign,Knock Knock.
Eye-catching posters and graphics, displayed on billboards and on Council housing estates call on residents to help by reporting suspected fraudsters anonymously for a one-thousand-pound reward. This is supported by a digital campaign highlighting the latest results and achievements from the Tenancy Fraud teams, to raise awareness and emphasise the message that tenancy fraud is #NoJoke.
Councillor Damian White, Cabinet Member for Housing and Deputy Leader of the Council, said:
"People cheating the housing system costs the Council huge amounts each year and hinders our ability to provide accommodation for people in desperate need of a home.
"The hard work of our Tenancy Fraud team has led to the recovery of over 50 properties and saved the Council £5,359,533, based on Industry average savings figures, But we continue to call on residents to help us catch more fraudsters by reporting any suspected cases. I would also urge anyone cheating the system to own up before we come knocking."