Over 60 businesses in a chance to win big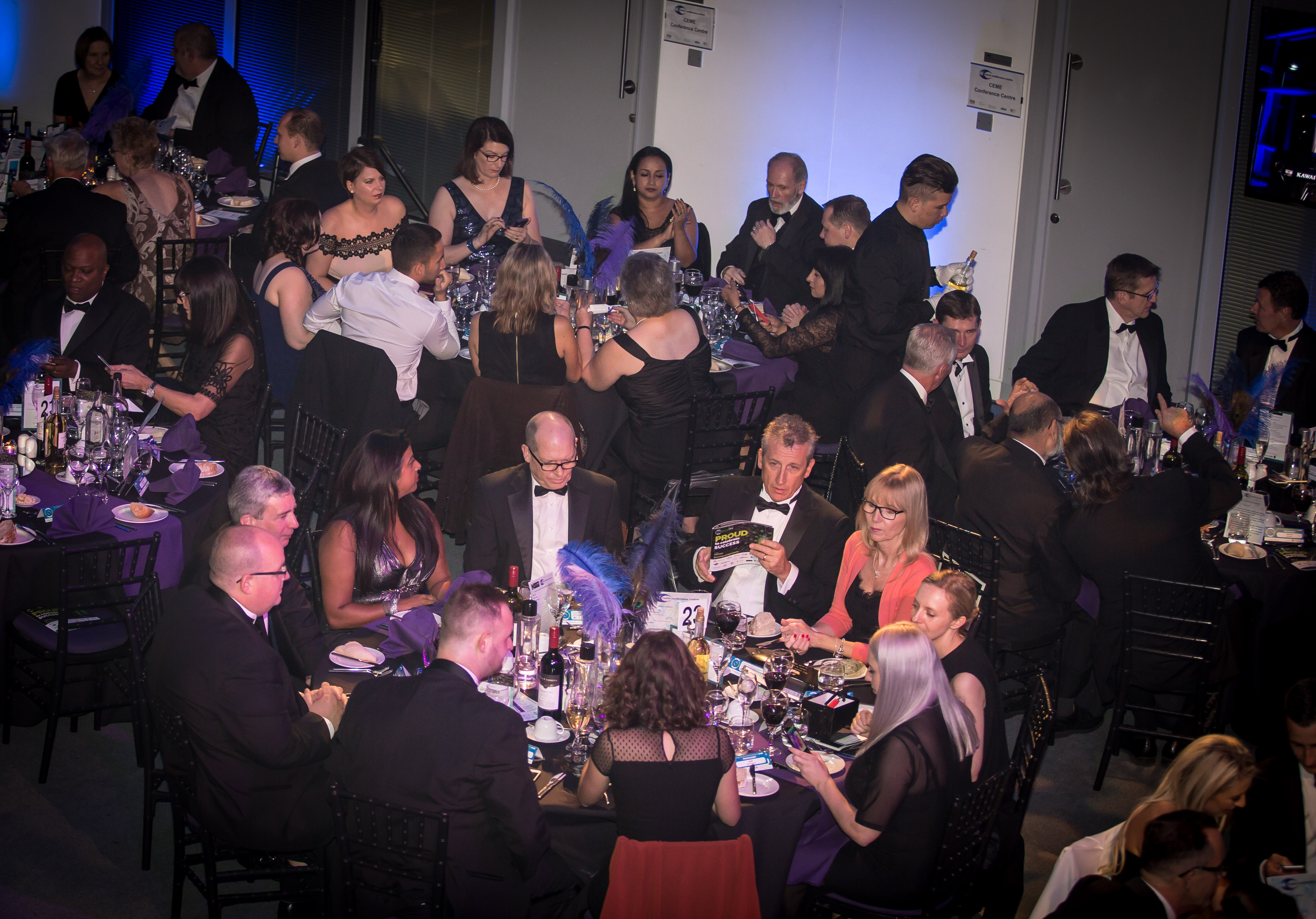 Over 60 businesses across the borough have entered the prestigious Havering Business Awards which will take place on Thursday 8 February 2018.
Last week, entries for the awards closed and now Havering Council would like to invite businesses of all sizes to attend the awards ceremony at one of Havering's biggest business hubs - CEME Conference Centre in Rainham.
You can expect fabulous entertainment, pre-dinner drinks, a three course dinner with wine plus an opportunity to network with other Havering businesses.
Tickets are now on sale, priced at £70 each and can be purchased at www.haveringbusinessawards.co.uk.
Confirmed sponsors include the Romford Recorder, Haines Watts, Time 107.5 FM, CEME Conference Centre, Respondit – the website providers, Segro, Ardleigh Green, Pandora images and Romford Shopping Hall.
Here's a bit more on each sponsor:
Romford Recorder - Small to Medium Business of the Year sponsors
The Romford Recorder is a local newspaper for the town of Romford. The paper has a print and online edition with a readership of 42,980 people and is on sale at 464 retailers.
Lindsay Jones, Editor, said: "We are proud to sponsor this year's Havering Business Awards because it is vital to support and encourage the borough's innovative and creative entrepreneurs."
Haines Watts - Growing Business of the Year sponsors
Haines Watts, Hornchurch based business advisers and chartered accountants, are delighted to be sponsoring the Havering Business Awards for the third consecutive year.
Mac Robertson, Managing Partner, said: "The awards provide a fantastic opportunity to raise your profile and stand out from the competition and o make a contribution I would encourage all local businesses who meet the criteria to put in the effort and enter this year's awards."
Respondit – Digital sponsors
Respondit is a leading digital agency offering bespoke responsive web design, SEO and video production and have been trading since 2014. The team are rapidly growing with a variety of clients including local authorities, international engineering firms and London's leading property developers.
Dave Hodder, Managing Director, said: "We decided to sponsor the Havering Business Awards as we believe the awards are vital in supporting local businesses across the borough."
Get in touch with Respondit on 0207 101 3990 or visit www.respondit.co.uk.
Segro - New Business of the Year sponsors
SEGRO is a UK Real Estate Investment Trust (REIT), and a leading owner, asset manager and developer of modern warehousing and light industrial property.
Ardleigh Green – Apprentice of the Year sponsors
Ardleigh Green is a local go-to store for all discount cleaning and janitorial supplies. Ardleigh Green cleans homes, gardens, workspaces and more. The team have a combined experience of over 40 years and have expert knowledge and advice.
To contact Ardleigh Green email: sales@ardleighgreen.co.uk or call 01708 477120.
Time 107.5 FM – Media Sponsors
Time 107.5 is an independent local radio station, based in Romford and broadcasting to East London and West Essex. Time 107.5 is known for playing "All Time Favourites".
Lorna Waters, Station Manager, said "Time 107.5 supports the Havering Business Awards because as a Local Radio Station working with many businesses, we appreciate how essential it is to keep local business alive and thriving. It's also important to recognize and reward the amazing talent there is in Havering in order to inspire future entrepreneurs in the borough."