Joint fly-tipping operation saves thousands of pounds
Havering Council has joined forces with neighbouring boroughs and other partners in a bid to clamp down on fly-tippers.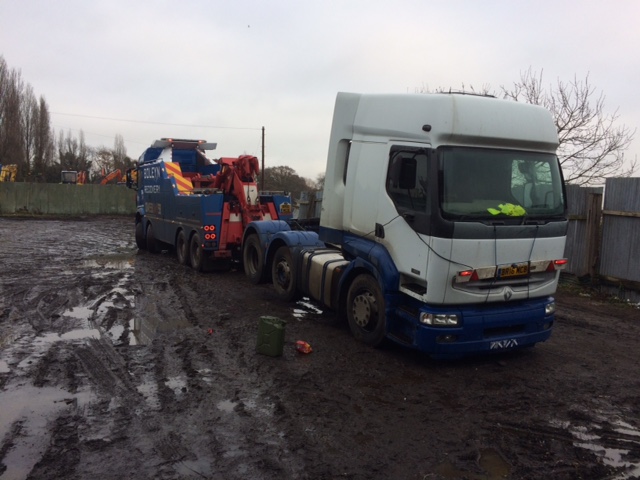 Based on intelligence gathered on vehicles and people involved in organised fly-tipping, the multi-agency operation, involving officers from Havering and Newham Councils, Environment Agency, police and HMRC officers, targeted a site on Aveley Road on 20 December.
Following a tip-off, the premises were raided shortly after 9am. Officers found several vehicles and equipment, including stolen waste containers, with a value of around £10,000.
The vehicles, including a skip lorry, an articulated lorry tractor unit, a vehicle removal lorry and two cars, were checked by HRMC and found to be using red diesel, which is illegal to use in these types of vehicle. The larger vehicles also had no number plates and were in varying states of roadworthiness.
All of the vehicles were seized pending further enquiries into criminal activity and road traffic offences.
The recovered waste containers were returned to their grateful owners, who have had 22 other containers stolen this year. Every time a container is stolen the owner has to pick up the disposal costs, totalling tens of thousands of pounds for clearing the dumped rubbish.
While nobody was on site during the raid, investigations, based on evidence recovered by officers, are ongoing.
Councillor Osman Dervish, Cabinet Member for Environment, said:
Fly-tipping is a serious crime which has a detrimental effect on residents, businesses and the local environment. This week alone the Council has had to clear up 20 tonnes of fly-tipped rubbish and each year this amounts to an unnecessary bill in the region of one million pounds. This is money which could be better spent on critical frontline services and improving the lives of our most vulnerable residents.
This joint operation was a great success and saw key partners come together to tackle a common threat. We are now calling on any residents and businesses with information to come forward to help us catch the people responsible and bring them to justice.