Cabinet appoints preferred bidder for regeneration of borough's social housing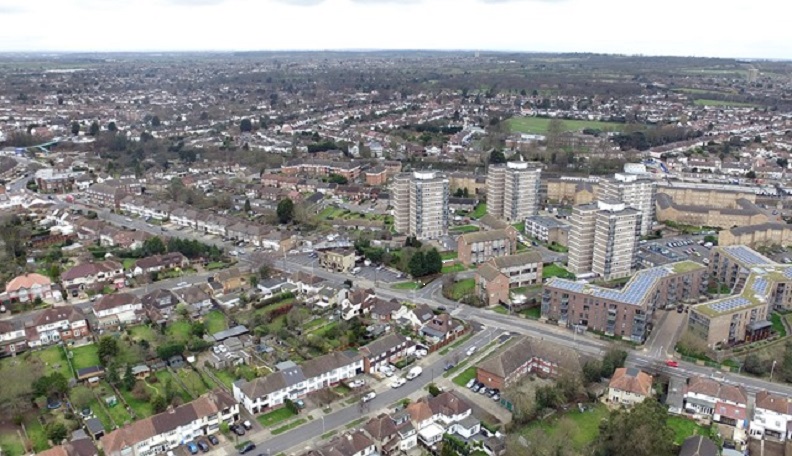 Havering Council has appointed a preferred bidder to deliver a regeneration project set to transform the borough's housing stock.
At a Cabinet meeting last night (Wednesday 17 January), members agreed to award preferred bidder status, for a joint venture partnership, which will see 12 Council estates regenerated to provide around 3,000 homes over the next 12 years.
Starting with Waterloo Road Estate in Romford, Napier and New Plymouth Houses in Rainham and Solar, Serena and Sunrise Sheltered scheme in South Hornchurch, where existing blocks will be replaced with modern, quality housing, the ambitious project will go on to see the regeneration of 8 other sites in Hornchurch, Gidea Park, Harold Hill, Rainham and Cranham.
Councillor Roger Ramsey, Leader of Havering Council, said:
"This is the most exciting and ambitious Council home building programme in the country and I'm confident the preferred development partner will be able to help us to deliver our future vision for the borough.
"The estate regeneration project along with the arrival of Crossrail has literally put Havering on the map. This, together with plans for the two dedicated housing zones, previously approved by Cabinet, means developers, businesses and people moving to the borough all want to be a part of a future Havering.
"Forming this Joint Venture will allow us to deliver more high-quality affordable homes for our residents than ever before. But the benefits of this project will be felt across the borough, bringing with it new and improved transport links, better local amenities and new schools and GP surgeries."
Many of the new homes will be for affordable rent, while others will be Low Cost Home Ownership, where the Council will retain a share in the property. There will also be properties for private sale. This ambitious scheme, where the focus is on providing affordable council housing for local people, is expected to see a doubling of the affordable housing the sites currently provide. In addition, the levels of rent and cost of purchase of the low cost housing will be at levels local people can afford on their income levels.
The affordable homes, which are in high demand, will be built to high standards and be energy efficient, with many having solar panels installed to help keep fuel costs down for tenants.
In all cases ongoing consultation is taking place with residents in the areas of potential development and the Council has encouraged residents' groups to be formed so they can be involved and updated on the processes and they will soon be able to comment on design ideas and make suggestions for improvements.
One-to-one meetings with most tenants on each regeneration site have been held to identify their individual needs so, as far as possible, these can be met.
The name of the successful partner, which was chosen as preferred bidder out of three short-listed bidders, will be announced once the contractual arrangements have been finalised and the legal process completed. This is expected to be in early March.