Big Belly bins ready to feast on Romford's rubbish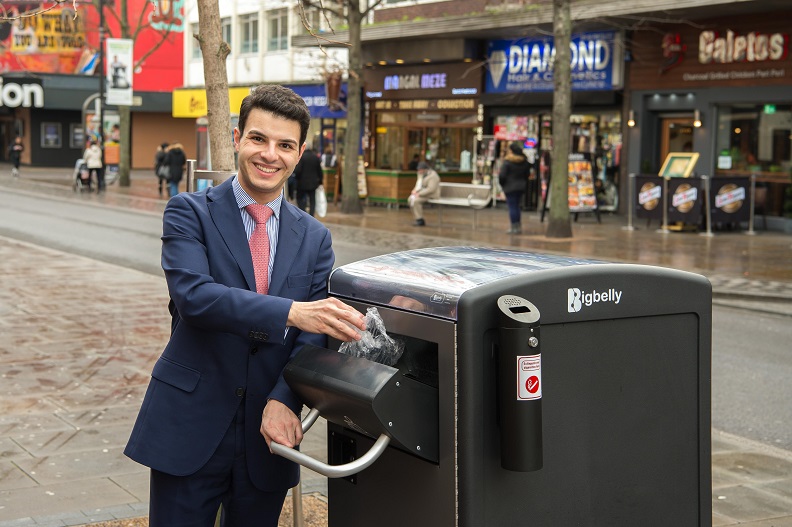 Havering Council has installed eight new hi-tech bins in a bid to reduce litter in Romford Town Centre.
The Big Belly bins are solar powered and have a special compacting mechanism which crushes litter. They hold up to eight times more rubbish than a normal bin.
Recently introduced on South Street, near the station, they also send the street cleaning team alerts when the bin is full. This means better efficiency, with half the number of collections allowing the street cleaners to focus on other cleansing tasks.
Councillor Osman Dervish, Cabinet Member for Environment, said:
"By introducing these bins we will be able to tackle litter at one of the busiest hotspots in the borough.
"The Big Belly bins are a similar size to normal bins, but with their special technology will transform the look of South Street as they keep more waste contained, declutter the area, and create a cleaner and greener Romford."