Successful launch of new scheme to protect school children paves way for roll-out to more schools
The UK's first ever Public Space Protection Order (PSPO) has been successfully introduced to help protect children in the streets around a primary school in Hornchurch.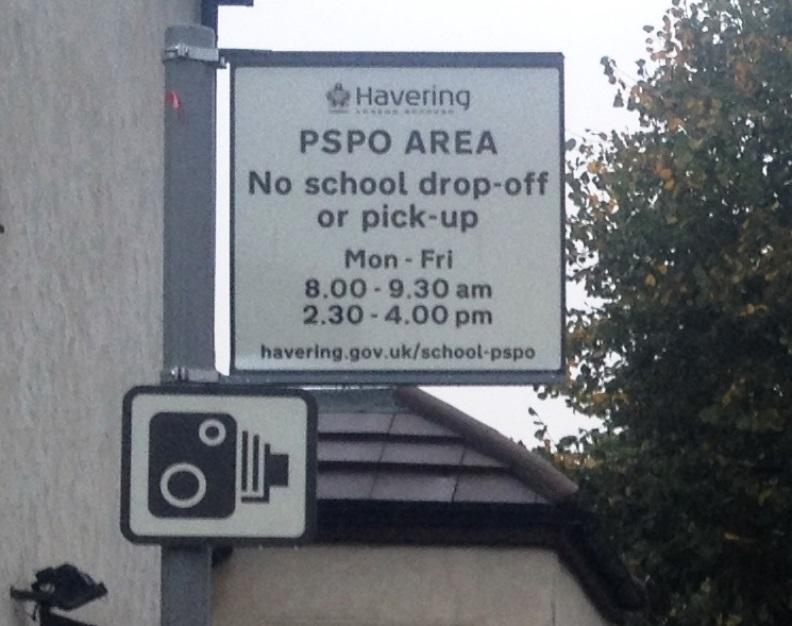 A number of roads close to Wykeham Primary School in Rainsford Way have been subject to PSPO restrictions since Monday (7 November). The PSPO was introduced following support for the idea from parents and local residents during a consultation process earlier this year.
The dropping off or picking up of school children between 8 and 9.30am and between 2.30 and 4pm within the PSPO is now prohibited and offenders may be fined £100. Anyone who commits three of more offences may be brought before the Magistrates Court, which could result in a fine of £1,000 and a criminal record. This applies to vehicles dropping off school children including hire cars or taxis. Vehicles used by parents, carers or relatives of registered disabled children attending the PSPO school may be exempted if such vehicles are notified to the Head Teacher of the PSPO protected school. No special exemption or licence is required by residents with cars in the PSPO area or other vehicles entering the PSPO area for purposes other than dropping off school children.
Commenting on the introduction of a PSPO around her school, Una Connolly, the Headteacher of Wykeham Primary School, said:
"I fully support this scheme. Since its introduction the reduction in traffic around the school has been amazing."
Councillor Jason Frost, the Lead Cabinet Member for the PSPO Scheme, said:
"I'm really pleased that in the first four days of the scheme it wasn't necessary to issue any penalty notices and that the vast majority of people are respecting the PSPO and understand the need to make the roads around our primary schools safer for children. More children are now walking to school and I am very hopeful that the PSPO schemes that will be implemented in other schools around the borough will be just as successful."
The James Oglethorpe Primary School in Upminster and Parsonage Farm Primary School in Rainham will be covered by PSPOs from Monday 14 November and Engayne Primary School in Upminster from Monday 16 January 2017.
The PSPO area will be monitored by cameras mounted on upgraded streetlamp columns and by the Council's enforcement officers patrolling the streets around the school during the designated times.