Help get young people Prom ready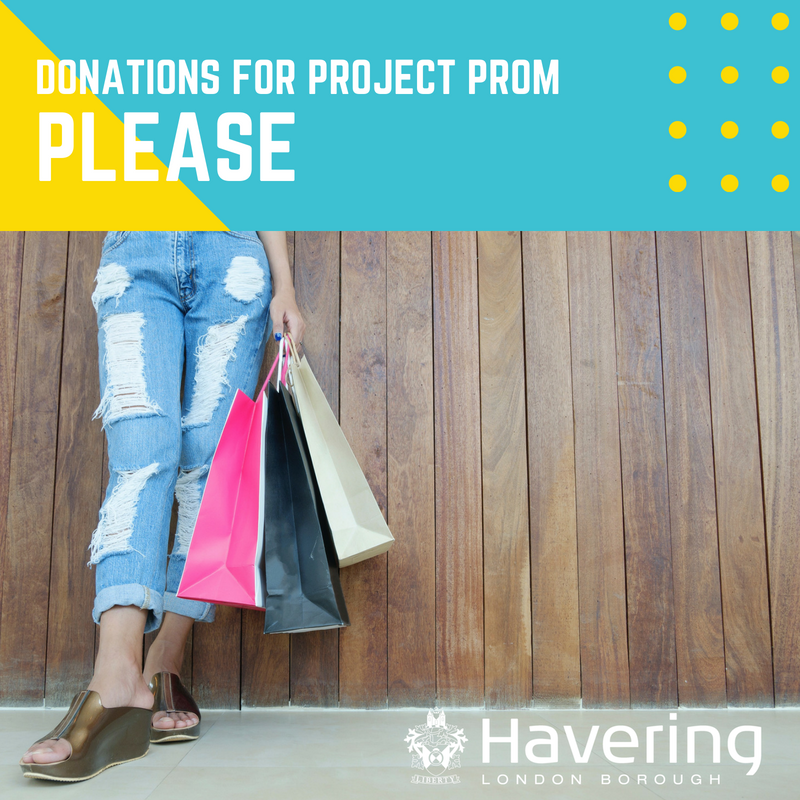 The Council's Youth Services is appealing to residents to make sure young people who can't afford a new dress or an outfit can MAKE IT for prom by launching 'The Prom Project'.
They are asking for quality donations that can be used to create bespoke outfits for prom, such as unwanted evening dresses, ball gowns, cocktail dresses, men's formal wear, unused shoes, sewing machines, as the stocks they have are set to dwindle. Sequins, glitter, ribbons, hair pieces, clips or bling are also needed.
Donations should be taken to Myplace, Harold Hill or Havering Town Hall, Romford by Wednesday 24 May please
For further information please call Jane Herbert 01708 431 781 or email jane.herbert@havering.gov.uk