Havering gives a royal welcome to HRH The Duke of Kent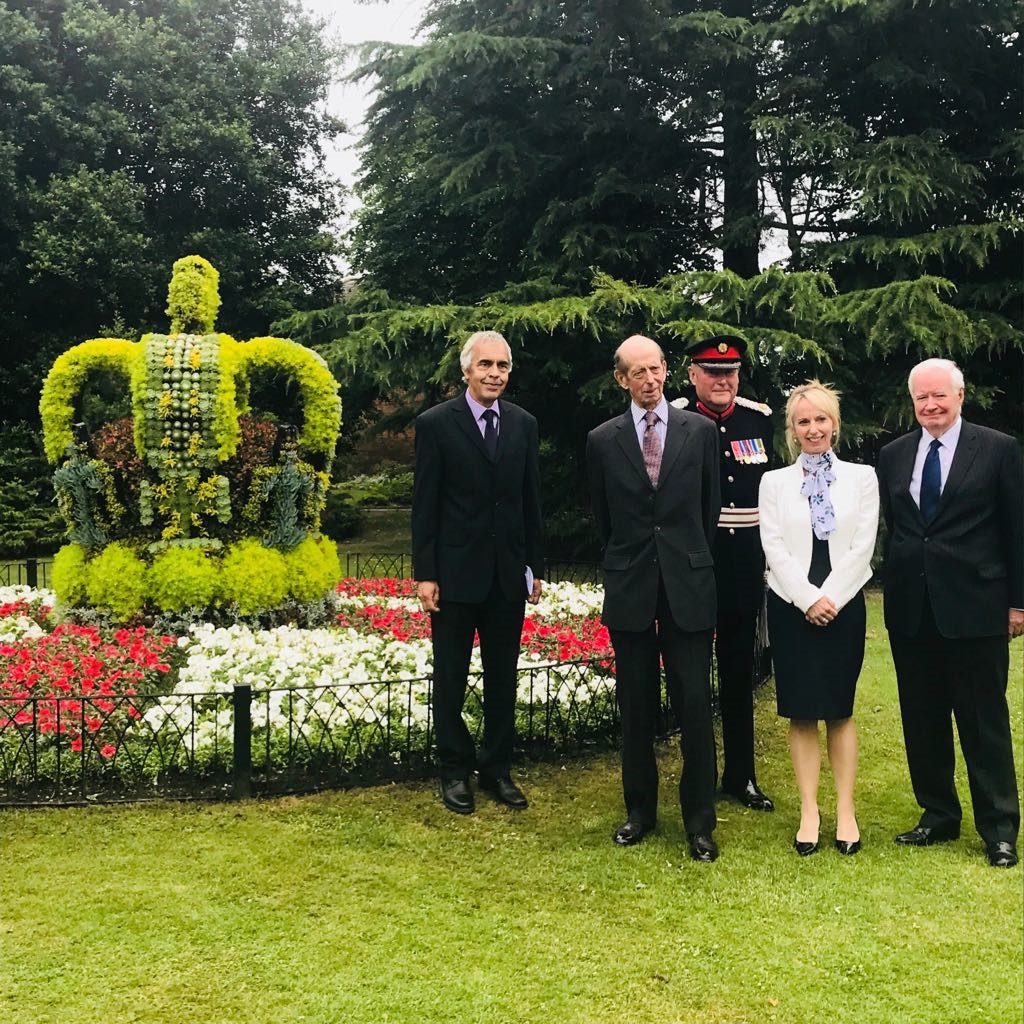 Havering welcomed His Royal Highness The Duke of Kent [yesterday, Tuesday] to show how the borough is flourishing in business, heritage and leisure.

His Royal Highness visited Coborn Engineering, Romford, Langtons House and Gardens, Hornchurch and the Sapphire and Ice Leisure centre.
At Coborn Engineering, The Duke, escorted by Colonel Mark Bryant, Deputy Lieutenant for Havering, was given a brief introduction to the company by management and staff.
Coborn has been based in Havering for 76 years. It centres on polishing and shaping diamonds and the production of high precision grinding machines, with over 90 per cent of machines being exported throughout the world.
His Royal Highness was able to see demonstrations of their work, including design and machine fitting.
A visit to Langtons House and Gardens followed, where His Royal Highness was greeted by Cllr Roger Ramsey, Cabinet member for Finance and Property. The Duke was told about the history of the Grade II Listed 18th Century House and landscaped gardens, which acts as the borough's register office for birth, deaths and marriages as well as hosting wedding ceremonies.
A tour of the wedding rooms and the gardens, including the bath house, orangery and courtyard was also given.
The Duke made his final stop of the day, at the borough's newly-opened Sapphire Ice and Leisure, where he was met by Councillor Dilip Patel, Mayor of Havering, Councillor Nisha Patel, Mayoress of Havering, Cllr Damian White, Leader of Havering Council and Andrew Blake-Herbert, Chief Executive of Havering Council.
His Royal Highness was given a tour of the leisure facilities and ice rink, before unveiling a plaque to commemorate the official opening of the centre.
Cllr Patel said:
"It is a very proud day for our borough and we are privileged to have His Royal Highness here to see one of our jewels, Langtons House and Gardens, and to take an interest in one of our thriving local businesses, in Coborn Engineering.
"It is also appropriate that The Duke officially opened our fantastic ice rink and leisure complex, which was named Sapphire in honour of Her Majesty The Queen's Sapphire Jubilee.
"The complex is a demonstration of the borough's commitment to providing the opportunity for our residents to live healthy lives while enjoying state-of-the-art-facilities. We would like to thank His Royal Highness for visiting us."