An 'explosive and energetic experience' from Beyond Conspiracy
Beyond Conspiracy want to bring an 'explosive and energetic experience' to the 40th anniversary Havering Show.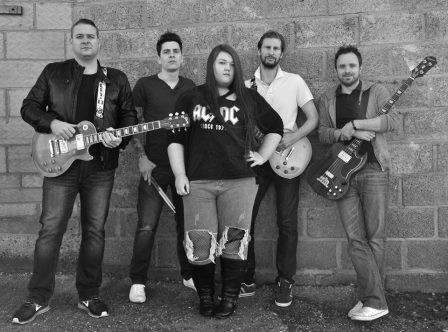 In the second of our interviews with bands appearing at the 40th anniversary Havering Show, this week, Havering Council had an exclusive interview with Beyond Conspiracy.
The members of the band, Claire, Rob, Pete, Wez and Dave have all had a keen interest in music from a young age. The band formed about 18 months ago and they've been thrilling audiences ever since.
Pete Clayton, the band's drummer told us:
"We plan to bring an explosive and energetic experience to the great people of Havering with plenty of audience interaction, which we hope everyone will enjoy. Expect us to play a mix of sounds from all four decades covered by this year's festival from Eagles and Janis Joplin to Guns N' Roses and Bruno Mars!
"We like to think the show will allow us to perform to a wider audience, including younger age groups, which we typically don't get to do too often. The audience expect us to throw in a few a rocked up pop covers which our younger fans will enjoy and relate to!"
And after the show, will they stay around to enjoy the other acts?
"Absolutely! The 40th Anniversary show has a great mix of exciting upcoming bands and legendary acts from across four decades. We will be soaking up the atmosphere, enjoying a beer or two and listening to some great live music. But there's more to the show than music, they'll be so much for everyone to enjoy, we can't wait!"