Curiosity Killed the Cat at the Havering Show
The band which had several top 10 hits and a number one album in the 1980's will be playing live for the festival goers on Sunday 26 August.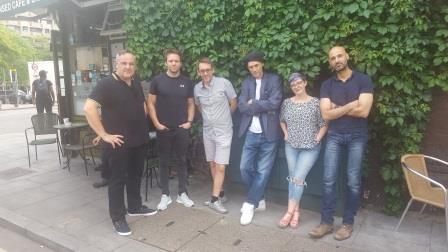 We talked to Ben Volpeliere-Pierrot, the band's lead singer who told us he'll be bringing "a certain light-hearted funky fresh vibe!"
Ben's best memories from back in the 80's include gigging around London's clubs and parties which eventually landed the band a record deal that lead to working with Director Andy Warhol on their first video clip shot in New York.
We asked what he most looks forward to about appearing in the show this year.
'I'm most looking forward to meeting everyone! And during an event like the Havering show I can actually see the crowd I'm performing to! I also plan to hang around after performance to meet and greet people."
Can we look forward to hearing all the original hits?
"Down to Earth always demands a good response, although Name and Number is great for the introduction and causes a bit of a debate!"