Plenty of fun with S Club Party at Havering Show
'Nostalgia and good music fun' is S Club Party's goal at the 40th Anniversary Havering Show.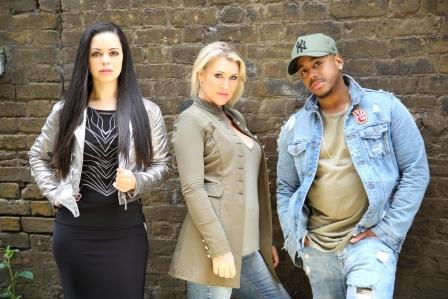 S Club Party, formed of three of the original members of S Club 7, Bradley McIntosh, Jo O'Meara and Tina Barrett will be performing live on Monday 27 August at the Havering Show in Harrow Lodge Park, Hornchurch.
We talked to Bradley McIntosh about his start in the business, the group and their aspirations for the show, he told us:
"I went to an audition and got picked out of 1000's of people and made it through to S Club and I was one of the last to join the band. Most memorable has been performing at Buckingham Palace to the Queen's 50th anniversary with Brian May, Queen, Cliff Richard and meeting the Royals.
"We've heard so much about the Havering Show and we're so looking forward to perform this year. We will bring a lot of nostalgic good fun music."
We asked what makes performing at something like the Havering Show so special?
"The pa systems are always much better, the crowd are a lot bigger and give out so much energy.
"There's a wider range of ages and a lot of food which I love to get my hands on. You get to see local and up and coming talent and also sometimes you get to catch up with a lot of bands that haven't seen for a long time that were around when we were around.
What is their favourite number to perform?
"It's got to be Reach because no matter what music you're into or what age you are, people always have a good sing-a-long. If you want to know if we're going to perform the song, you have to come and watch."
And the group's plans for after the show?
"We have a big schedule for the rest of the year, we're off to Australia, eastern Europe and up and down the UK and Ireland and when I'm not on the road I'm busy in the studio writing and producing for other artists."