Hornchurch Christmas Cracker goes off with a bang!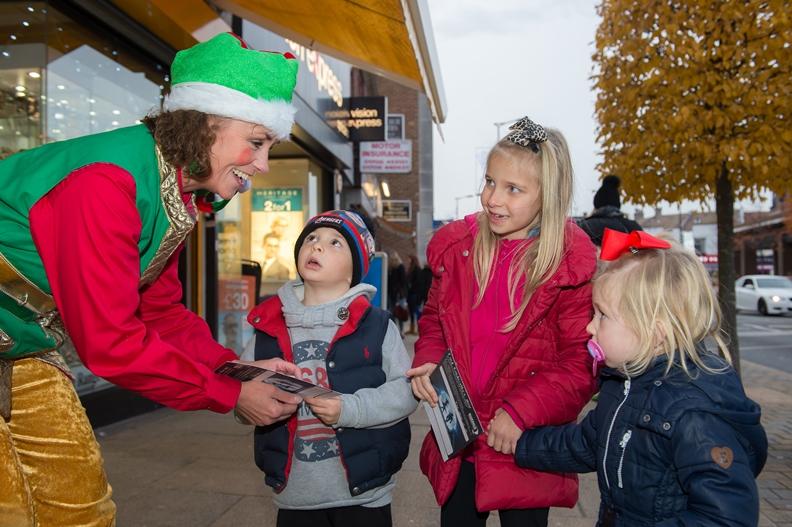 An afternoon of festive fun on Saturday afternoon saw Father Christmas arrive early for children in Hornchurch.
Kids collected stickers from friendly elves before queuing to see Santa himself and collecting a free gift.
The Mayor of Havering, Councillor Philippa Crowder, launched the event at the Queen's Theatre, alongside the Hornchurch Haverettes and a Circus Troop. There were also performances from the Dagenham Girl Pipers and the Hornchurch Drum and Trumpet Group.
A special competition to find Cinderella's shoe, which was hidden in the window of a local shop, gave one lucky family free entry to the panto at the Queen's Theatre.
Stacey Homan found the shoe hidden in the window of the Bestsellers store in Hornchurch High Street.
Cinderella and other characters from the pantomime later switched on the Christmas tree lights.
The Mayor said:
"We were very grateful to Santa for taking time off from preparing for Christmas at the North Pole to visit us in Hornchurch. Many thanks as well to Cinderella and her friends for all their help in switching on the Christmas lights."