Investment to cut congestion at key roundabout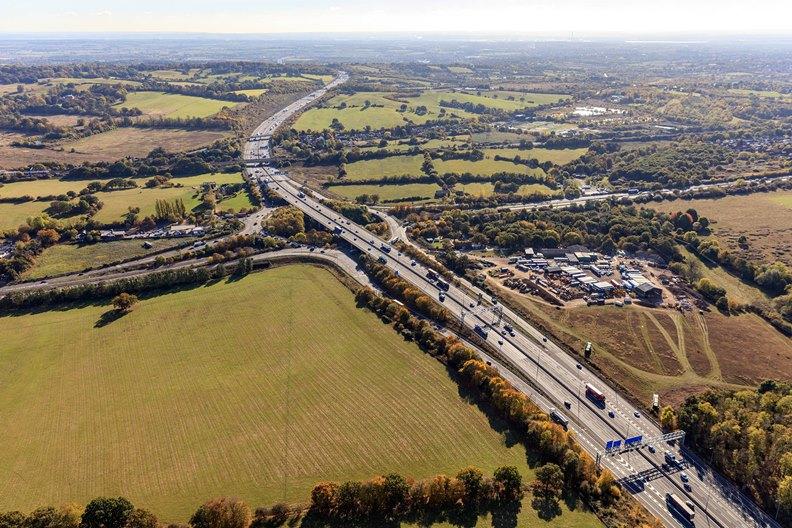 Highways England has launched a public consultation on proposals to improve the traffic flow around a major roundabout in Havering.
Earlier this month Havering Councillors were briefed at a meeting held at the Town Hall on the plans to reduce congestion around the Brook Street roundabout at the A12/M25 intersection.
The plans, to create a new slip road for traffic travelling northbound on the M25 and looking to head east to Essex using the A12 and thereby reduce traffic flow around the roundabout, are part of Highways England's £2.2 billion investment programme in strategic roads in the South East of England.
According to Highways England projections congestion and delays around the roundabout will get worse if nothing is done with traffic volume predicted to increase by 30 per cent by 2037. The plans are designed to cope with that increased demand and make the junction safer. At the meeting Highways England revealed that 43 accidents had been reported at the roundabout between 2009 and 2013 with a total of 56, mainly minor, casualties.
Three options being considered by Highways England and details of those plans have been sent out to 28,000 households in the vicinity of the roundabout including every home in the RM3 0 and RM3 8 postcode areas. A series of public meetings have also been scheduled including one on Thursday 15 December at the Harold Wood Neighbourhood Centre at the Old School in Gubbins Lane from 10am to 4pm.
The Leader of Havering Council, Cllr Roger Ramsey, urged councillors at the full Council meeting held on Wednesday 23 November to view the plans, gauge the view of their residents, and comment before the consultation period ends on 6 January 2017. "Many of our residents are familiar with the problems of congestion at this roundabout and this new investment in our local strategic roads network is welcome. Fortunately construction isn't scheduled to start until April 2020 so the major works on the A127 at Ardleigh Green and on the A13 should be long finished by then!"