School for Scammers show proves popular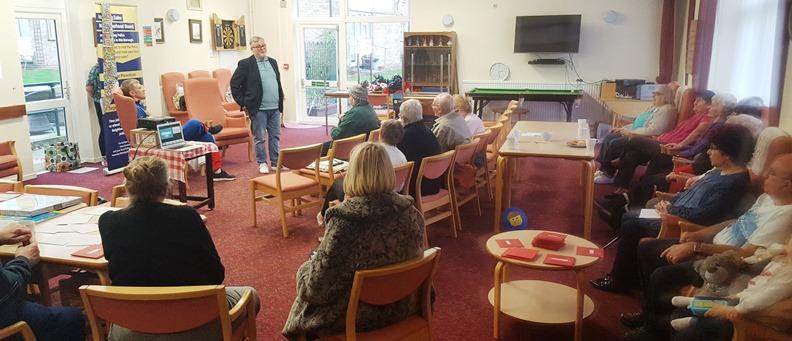 Some of Havering's older residents are now ready to deal with telephone, doorstep and email scams thanks to a play by Arc Theatre Group which took place recently at Garrick House in Hornchurch.
The hour-long play proved popular with its audience as the cast gave information and advice on how to avoid becoming a victim of scams in an entertaining and memorable way.
Deputy Leader of Havering Council and Cabinet Member for Housing, Councillor Damian White, said:
"We want to make sure that Havering residents don't become victims of the scammers which is why we work closely with Havering Police and the Havering Safer Neighbourhood Board to run a range of events aimed at helping people identify and avoid the scammers.
"This play was an ideal way to get this important message across as Christmas time is often a peak period for the scammers to try and con people into parting with their money."
Chairman of the Safer Neighbourhood Board, Trevor Meers, said:
"The Safer Neighbourhood Board Theatre Forum Project was successful last year and we are pleased to be working with Housing Services to hold performances in sheltered housing schemes so some of the borough's more vulnerable residents, including those in the wider community, can see the scams that are out there and how to avoid them."