Job seekers briefed on what employers want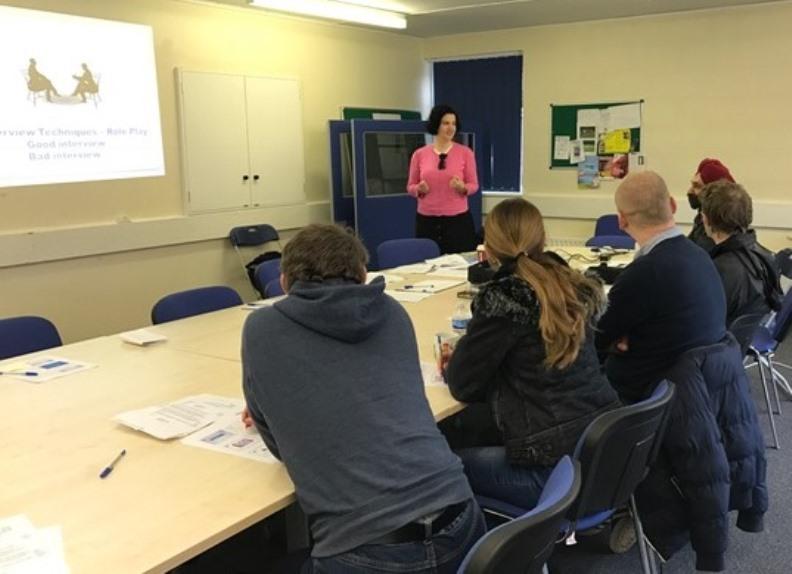 When you're looking for work it's hard to know what employers will want to see on your CV, on an application or at interview.
However, thanks to a new initiative between Havering Council Housing Services and Harold Hill-based Breyer Group, the borough's job seekers got first-hand knowledge at a special workshop on Monday 12 December.
At the workshop Paula Arkell-Waller, from Breyer Group, ran an interactive event which included interview techniques and advice on how to organise a job search so you give employers they information they need to decide whether to interview you.
Deputy Leader of Havering Council and Cabinet Member for Housing, Councillor Damian White, said:
"We offer a number of ways to help local residents looking for work including four weekly Job clubs in different parts of the borough.
"This workshop with Breyer Group is a new addition to the support available for residents and gave practical help and advice from the perspective of one of Havering's larger employers so we hope all 15 places will be filled."
Managing Director of Breyer Group, Tim Breyer, said:
"As one of the area's major employers we are pleased to be working with Havering Council to offer help to residents looking for a job."
"Our workshops have proved popular and successful in other parts of London and this first one was well received. We hope the ones we have planned for 2017 will have similar results here in Havering."
Places on future courses, which will take place at The Training Room, Hitchin Close, Harold Hill, are limited to 15 and should be booked at www.havering.gov.uk/JobClubs
.