Mountbatten House flat is now a family home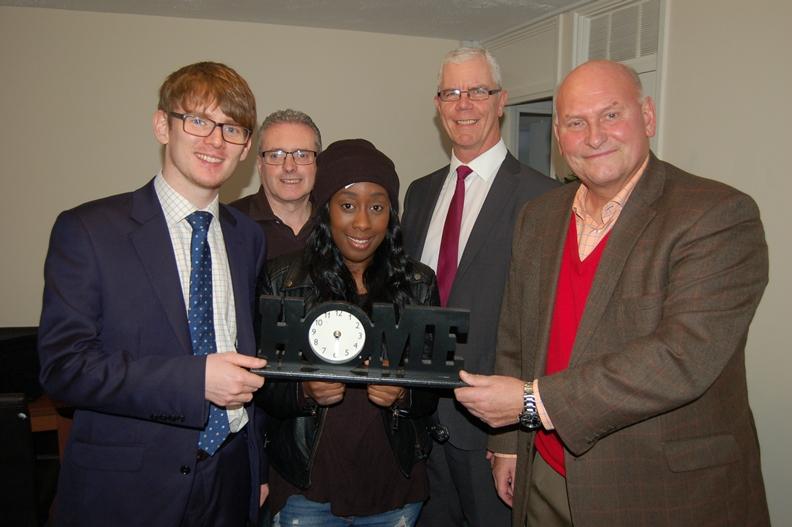 There's no place like home and for the first time in three years a flat in Mountbatten House, Gidea Park has been brought back into use as a family home.
The flat had been ear-marked as a potential office for the Delta TMO (Tenant Management Organisation), which manages the estate but now planning permission has been given for a purpose built office behind Mountbatten House. This means the flat can now used as a family home.
Narlisa Davis with her daughter and son have now moved into the flat and are rapidly turning it in to their family home. This week they welcomed Havering Council's Deputy Leader and Cabinet Member for Housing, Councillor Damian White, Ward Councillor Melvyn Wallace, Delta TMO manager Laurence Griffiths and Havering Council's Interim Director of Housing, Neil Stubbings, for a visit.
Councillor White said:
"Two-bedroom homes in Gidea Park are in high demand and it made sense for us to get this flat back into use as a home while at the same time ensuring Delta TMO gets an office which meets their needs as they manage this estate on our behalf."
Laurence Griffiths added:
"We are pleased with this result and welcome Narlisa and her family as the latest tenants to join us at Delta TMO. We are looking forward to the new office being built and understand work will start in late Spring next year and be completed by the autumn."
Narlisa added:
"The flat is bigger than our previous home in Rainham and we are settling in well, we're really pleased to be living here and that we were able to move in before Christmas."
More information is available at www.havering.gov.uk/TMOs