Tenancy and Neighbourhood Services Officer receives police commendation
One of Havering Council's Tenancy and Neighbourhood Services Officer has received a commendation from the Metropolitan Police for her work with vulnerable families in the borough.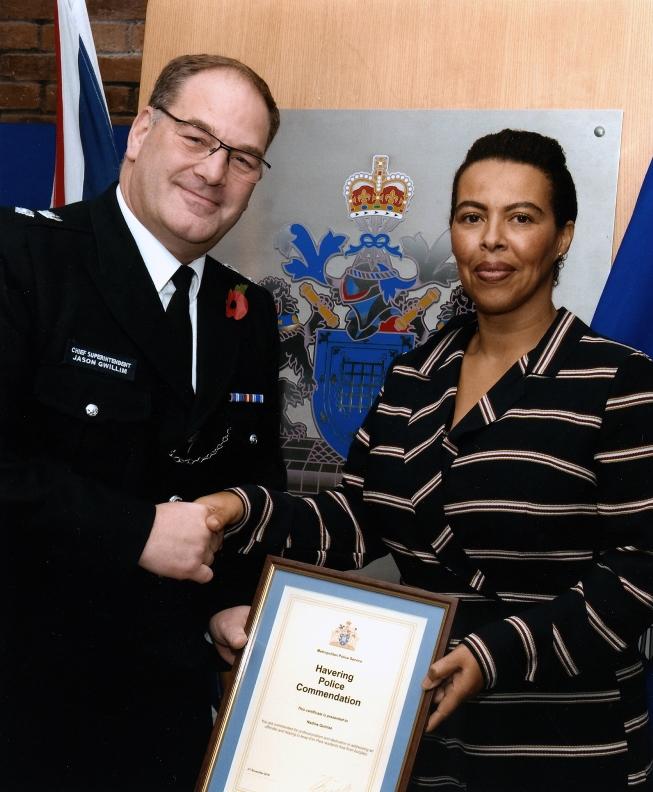 Nadine Quinlan received her award from Havering Borough Commander Chief Superintendent Jason Gwillim during a special ceremony in Upminster.
Deputy leader of Havering Council and Cabinet Member for Housing, Councillor Damian White, said:
"Our housing officers do a very good job, often in very difficult circumstances, with much of their work being unrecognised so it was particularly pleasing to hear that Nadine's work with vulnerable families has been recognised by the Metropolitan Police in this way.
"Our congratulations go to her on the award and we look forward to her skills and expertise continuing to help Havering people with housing needs."