Statement on proposed solar park in Harold Hill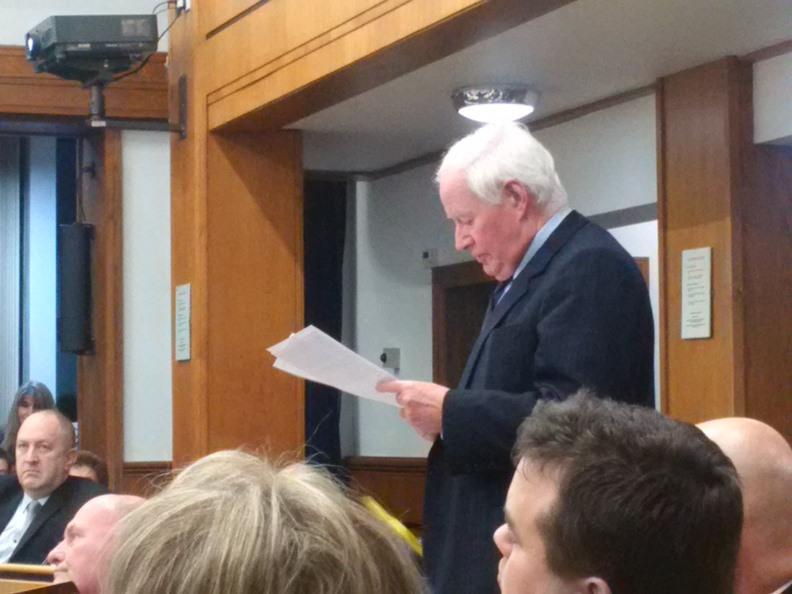 Statement from Cllr Roger Ramsey,, Leader of Havering Council, on solar parks.
Councillor Ramsey said:
"The proposal for two solar parks in the borough (which was agreed as an item of the Council's Medium Term Financial Strategy) is part of a wider strategy to provide clean, sustainable and renewable energy and also to generate significant income to maintain vital services in the face of loss of much of government funding.
"Following the outcome of an initial public consultation prior to any planning application we have been considering with officers how to proceed further. We are grateful for the interest and views on both possible sites.
"I have had meetings with officers of the Friends of Dagnam Park and other individuals. I have also carried out inspections. On Friday 13 January I toured the whole site with officers and on Friday 20 January I walked through the area with the Chairman and Secretary of the Friends Group and a concerned resident. I am grateful to them for their time and courtesy.
"Although work is continuing on financial and practical analysis I can say that we do not now consider that the Dagnam Park proposal should proceed in its current form.
"My particular concerns include the size of the area proposed and its topography. If a smaller scheme for Dagnam Park is to be suggested the form and content of consultation will be discussed in advance with the Friends Group. If no scheme is proposed no further consultation will be needed. I hope to be able to give final confirmation on this by the next full Council meeting.
"The Gerpins Lane scheme is still being examined. Planning approval and ministerial consent would be needed for any proposal."
Following Cllr Ramsey's statement a debate on a motion on solar parks put forward by the UKIP group was held. An amended motion proposed by the Conservative Group was passed by the Council. It said:
This Council notes the Executive will consider carefully all responses to consultation before deciding whether or not to introduce Solar Parks at both land adjacent to Dagnam Park and land at Gerpins Lane and that if the solar farm project contained in the Medium Term Financial Strategy agreed by the Council does not proceed further substantial savings will be required.