New Mayor for Havering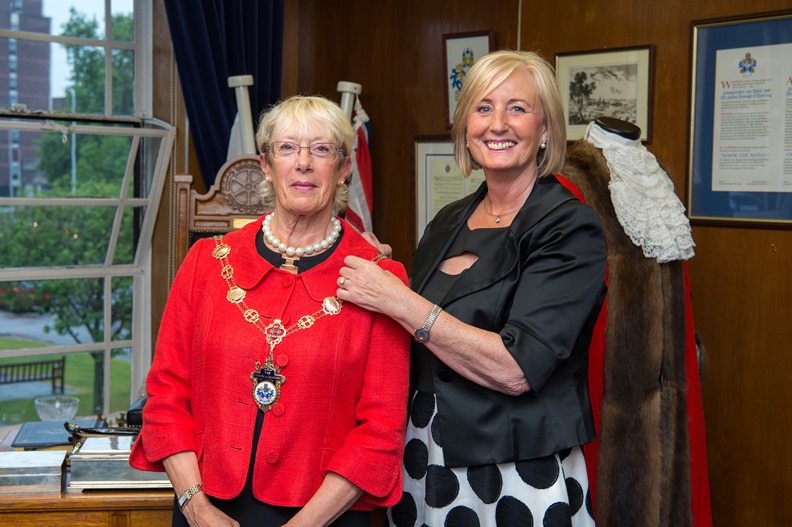 Havering has a new Mayor following the Annual Council meeting on Wednesday 17 May.

Linda Van den Hende, who represents Upminster, was elected to be Mayor of Havering for 2017/18 having served the last year as Deputy Mayor. She was first elected to Havering Council in 2006 and will be joined by her husband, Mr Laurence Chalk, as her consort for the year.
Councillor Van den Hende, said: "I have discovered a lot about Havering while being Deputy Mayor and look forward to my year in office, and in particular, continuing to meet so many local people and voluntary organisations.
"I am pleased to announce First Step, a local children's charity, as a one of a number of charities I will be supporting over my term. In addition to the chosen Mayor's charities, I will also be looking at the work done by other local charities and voluntary organisations, which I meet during the year, to see how I can help them."

Councillor Dilip Patel, who represents Mawneys ward, was named as Deputy Mayor.
Outgoing Mayor, Councillor Philippa Crowder, who has been a Havering Councillor since 2014, said: "It's been a fantastic year, which I end with an overwhelming sense of pride in Havering and its residents."
She said the highlights of her year included the Queen's Garden Party at Buckingham Palace, celebrating her Majesty's 90th birthday with schools and charities in the borough; and the Westminster Abbey Civic Service.
Cllr Crowder was keen to highlight the success of the borough's Mary Poppins-inspired float, at the London New Year's Day Parade. She said: "Coming seventh overall and winning £4,000 for the borough was a great success. It was a huge achievement and much deserved recognition for all the hard work of everyone involved."
Cllr Philippa Crowder also thanked her husband and consort, Cllr John Crowder, for his support and dedication over the past year.