Record numbers attend Romford Christmas extravaganza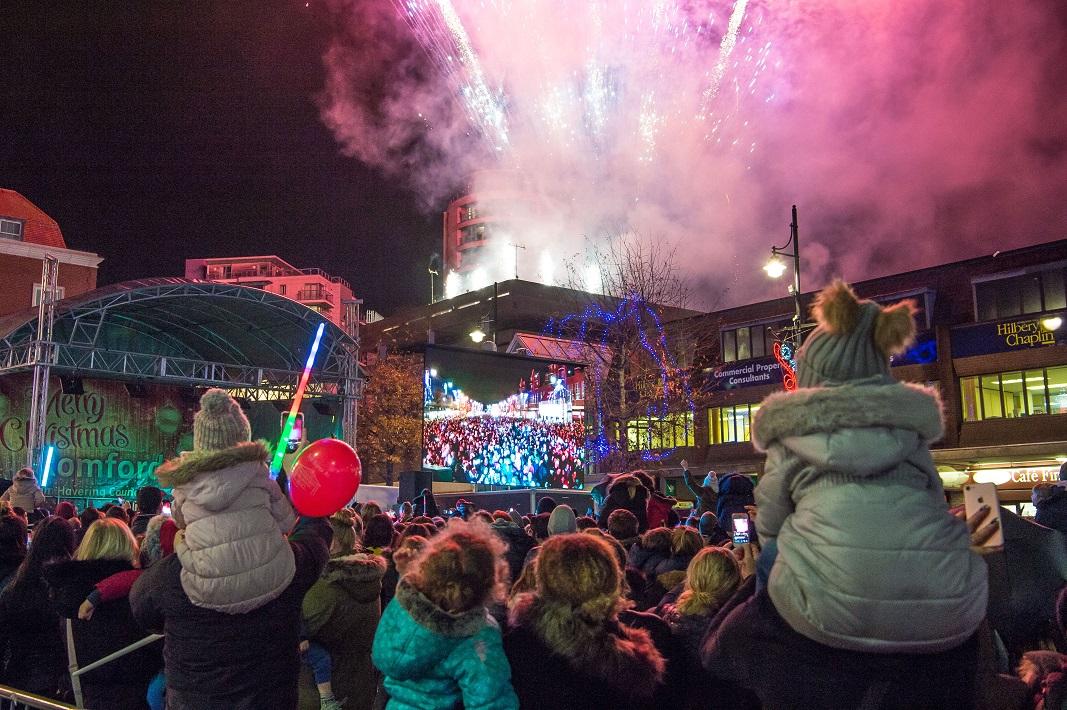 Havering Council kick started the festive celebrations by hosting the annual Christmas Lights switch-on.
More than 10,000 people came out to watch a spectacular evening of live performances, fireworks and the yearly festive countdown.
The popular lights switch-on took place on Thursday 16 November, between 4.30 and 6.30pm in Romford Market Place. The show which was compered by local radio station TIME 107.5 FM, kicked off with a Disney Frozen Sing-A-long, performed by members of the local Lightnin Drama Group.
Everyone got into the Christmas spirit with live performances from local artists including Taliah Delarto from the X Factor, Absonetti, Luke Stanley, Jess Herring, the evening finished with headline act Jess Folley, winner of the Voice Kids 2017.
Mayor of Havering, Councillor Linda Van den Hende, led the countdown and pushed the plunger to welcome Christmas and light up Romford Town Centre.
Councillor Linda Van den Hende, said:
"It was such a pleasure switching on the Christmas lights in Romford. The crowd was so excited to see the lights come on, it was brilliant to see so many people in attendance, really got me in the mood for Christmas. I look forward to seeing the rest of the lights across the borough."
Young children also had the opportunity to meet their favourite Nickelodeon characters, Paw Patrol's Chase and Marshall, and members from the cast of Beauty and the Beast Panto from the Queens Theatre.
The switch-on then ended with what residents have called "the best fireworks display to date".