New players on Veggie Run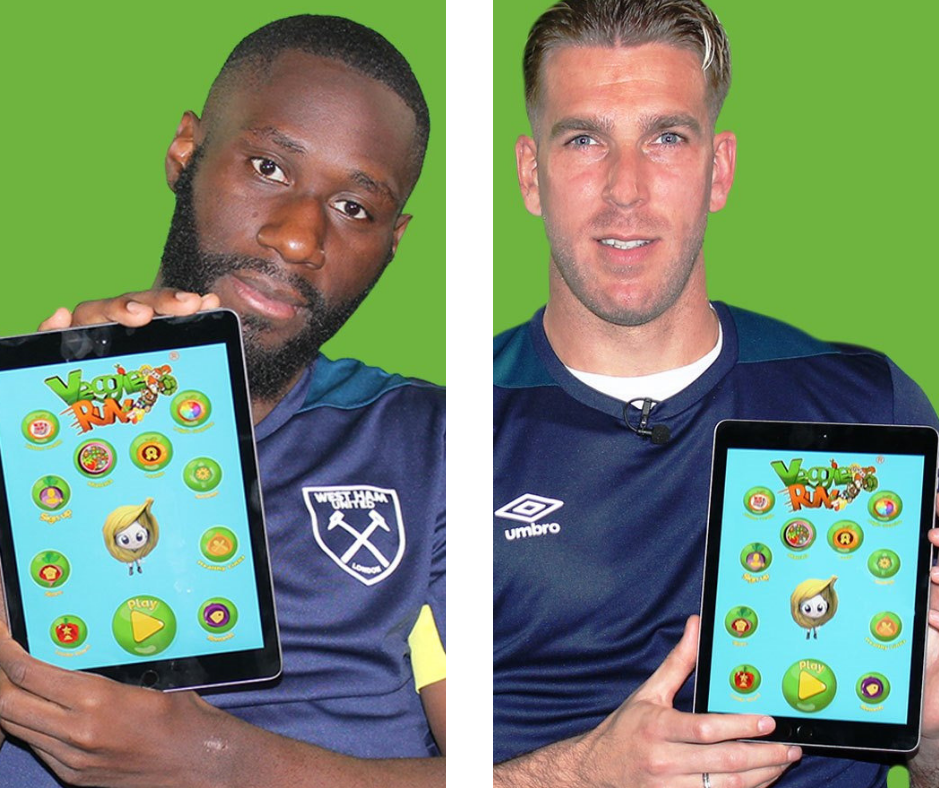 West Ham players join Veggie Run.
Two West Ham United players have been testing out Havering's new gaming app to encourage healthy eating amongst schoolchildren in the borough.
The new partnership between Havering Council's Veggie Run programme and the West Ham United Foundation is the first of its kind and creates a two-pronged approach to educating children in health and well-being.
Veggie Run is the first of its kind in England and is aimed at educating children about dodging unhealthy foods, and rewarding them and their schools with sporty prizes.
Since Veggie Run and the West Ham United Foundation collaboration was announced in September, the innovative new app has two new exceptional players on the leader board. This week Adrián and Arthur Masuaku from West Ham United had a chance to play the updated version of Veggie Run.

After avidly playing the game and seeing the benefits for children in Havering, Arthur Masuaku, defender for West Ham United, placed his score and challenged others saying "Is your score on the leader board?", with fellow player Adrián, goalkeeper for West Ham United, adding "Game On".
West Ham United Foundation will start delivering the Healthy Hammers six-week programme to 2,400 children in Havering from November 2018, from over half of the borough's primary and junior schools.
As councils across London are facing a childhood obesity epidemic, Veggie Run is an innovative approach to educating children on healthy living and links to a healthy school lunch.

During this school term children can win West Ham United Foundation themed prizes, with the top 10 children on the leader board at the end of this half-term each having the chance to win a £25 West Ham United Foundation programme voucher.
In addition, any child currently eating a school catered lunch could also win a visit to the West Ham United Football stadium on 7 November.

Find out more about Veggie Run