Christmas Roadshows a major success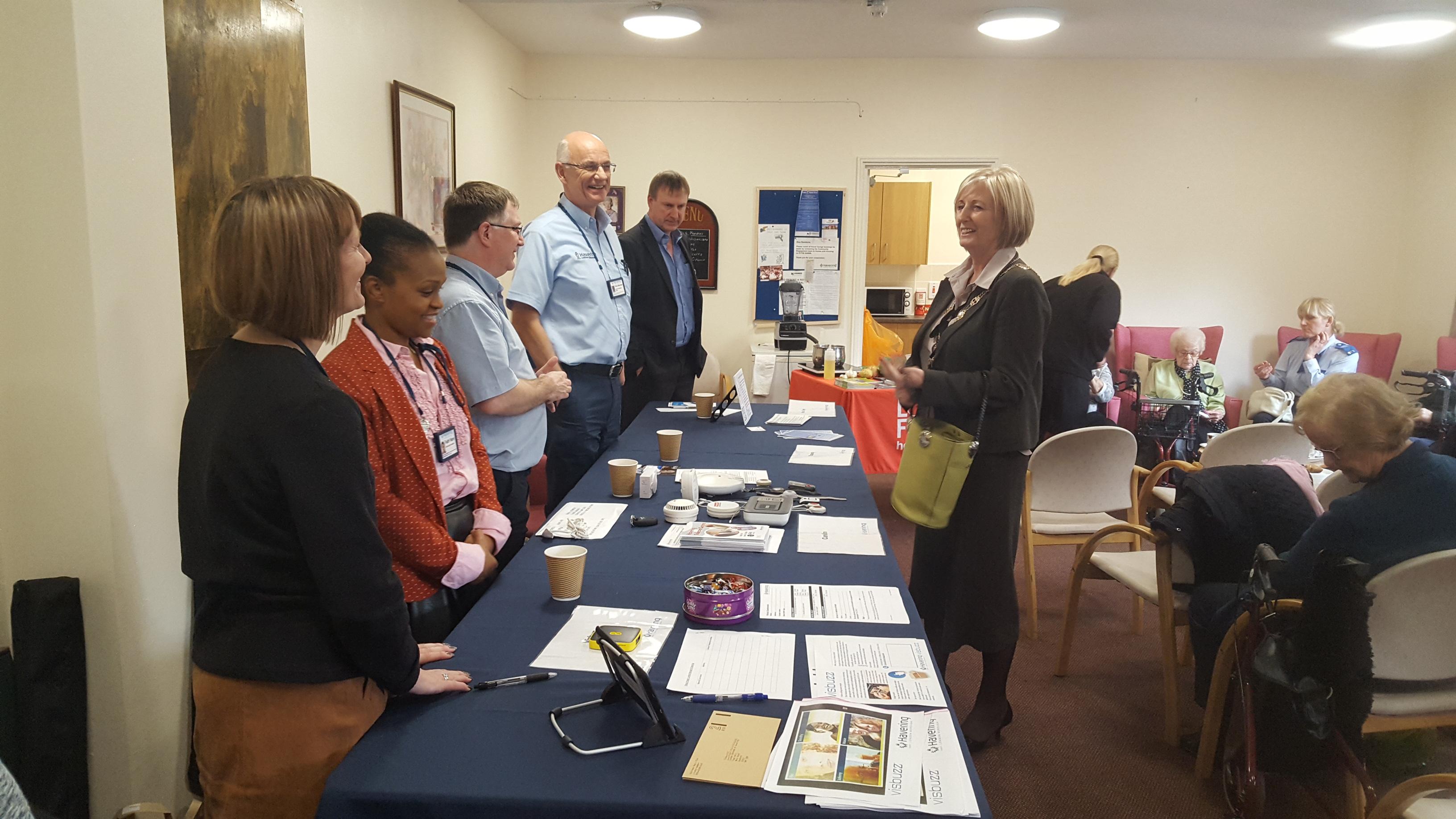 Three special Christmas Roadshows organised by Havering Council Housing Services across the borough this month to provide help and advice for anyone over the age of 50 years have been hailed a success
Around 100 people attended the events to get advice on a range of issues. The Mayor of Havering, Councillor Philippa Crowder, attended the first event at Royal Jubilee Court.
Councillor Crowder said: "This was a very interesting and informative event which attracted people from the wider community to come to their local roadshow.
"The information provided was very useful for all of us but particularly for older people to help them stay safe and not be on their own during the festive period.
Deputy Leader of Havering Council and Cabinet member for Housing, Councillor Damian White, said: "We want everyone to be safe and enjoy themselves this Christmas and these roadshows brought together a host of people who can help.
"Each event saw Housing Services Community Wardens and Havering Police Safer Transport Team giving advice on crime prevention including how to reduce the risk of: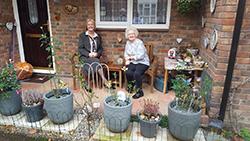 The Mayor takes a rest and enjoys 81 year old Gladys Collier's patio garden.
your purse or wallet getting stolen while you're shopping
your home being burgled when you are out or away
"There were also information stands from Careline showing how their pendants and pull cords can help in an emergency; Age UK, Tapestry and Dementia Friends will be sharing details of their services, including befriending during the holiday season and Vizbus will be demonstrating its telephone and other equipment."
Speakers at the events included Havering Council's Community Wardens, Jacqueline Whitelock from Havering Police Safer Transport Team, Angela Tilley from Tapestry, Neil Fisher from Mindful Eye as well as speakers from Careline and Dementia Friends.
Chef David Borrell gave a Love Food Hate Waste demonstration.
The events were on:
Tuesday 22 November at Royal Jubilee Court, Main Road, Gidea Park
Wednesday 23 November at Thomas Sims Court, Wood Lane, Elm Park
Thursday 24 November at Charlbury Court, Charlbury Crescent, Harold Hill