Christmas cheer for hostel residents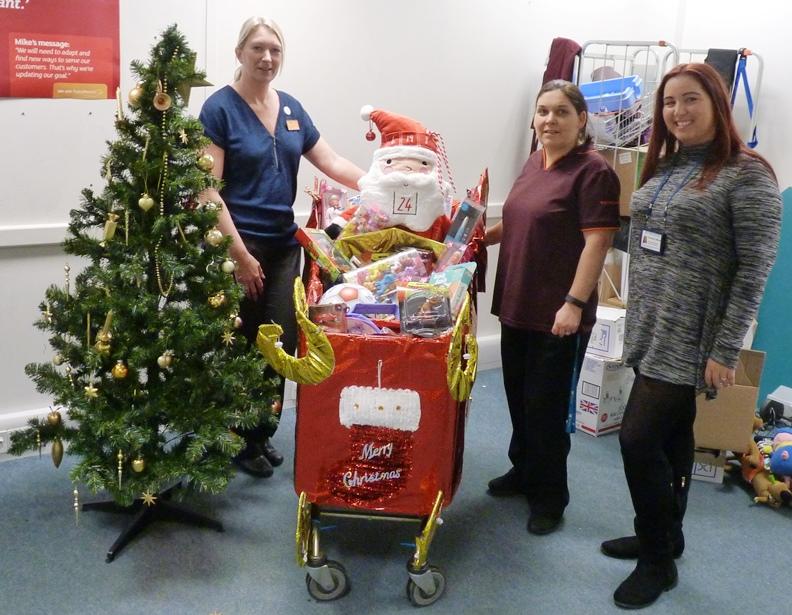 Residents of Havering's three hostels will have a bumper Christmas thanks to staff and management at Sainsbury's in The Brewery, Romford.
This week saw delivery of trolleys full of toys and clothes to the hostels at:
Abercrombie House, Harold Hill
Queen Street Villas, Romford
Will Perrin Court, Rainham
for residents who will be living there at Christmas.
Havering Council's Deputy Leader and Cabinet Member for Housing, Councillor Damian White, said:
"We are very grateful to the team at Sainsbury's for these very generous donations of clothes and toys that will make this Christmas more special for residents in our hostels."
Deputy Store Manager, Mell Cowley said:
"Sainsbury's is involved in the Havering community all year round and at Christmas we make an extra special effort to help those who need a helping hand to make the festive season an enjoyable one for them.
"We were delighted to make these donations and are sure they will be put to very good use."