Bridge in Rainham to be temporarily closed to vehicles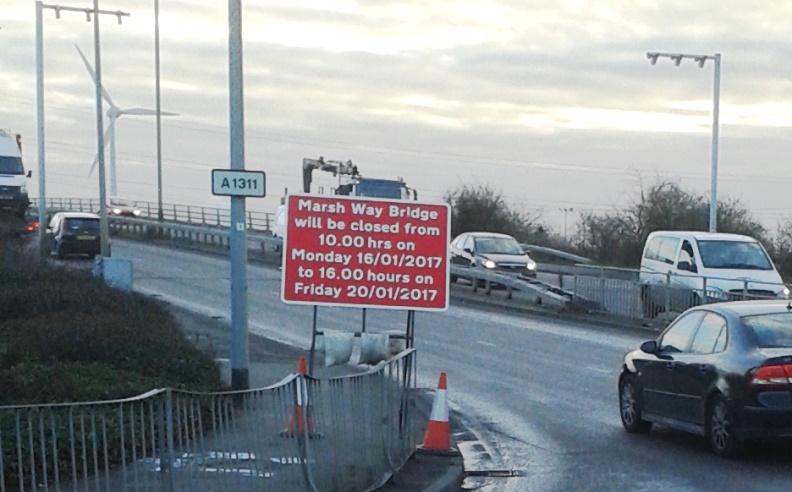 As the result of an inspection of expansion joints on a major road bridge in Rainham remedial work must be carried out.
The Bridge over the railway track in Marsh Way, links the A13 with the A1306.
The joints on the bridge were found to be defective by Havering Council's Highways inspection team and they decided that the joints needed to be replaced. Failure to urgently replace the joints could lead to further deterioration of the structure, and may increase the length of time that would be required to complete any repairs.

In order to carry out this work safely and expediently, it will be necessary to temporarily close Marsh Way to traffic between its junctions with the A1306 (New Road) and the A13 for the duration of these essential works.

During the work traffic will be diverted via either Ferry Lane/Lamson Road or Ripple Road.

It is anticipated that the work will take 5 days to complete, and Marsh Way will therefore be closed to vehicles between 10am on Monday 16 January, and 4pm on Friday 20 January 2017. Pedestrians will be able to continue to cross the bridge during the works.