More customers, more revenue, more profits!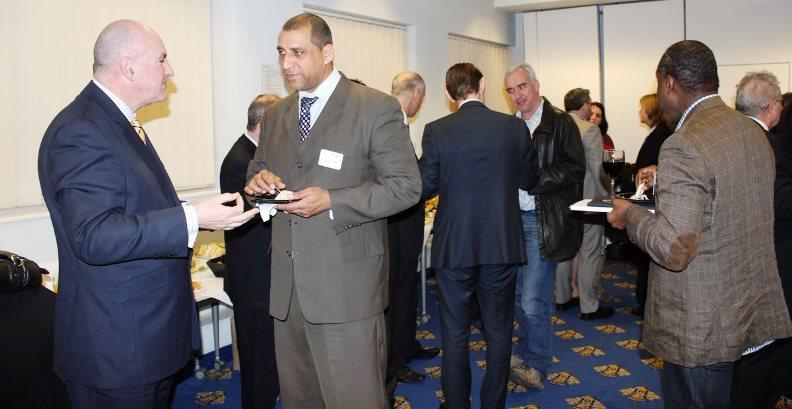 The Havering Business Network meets again on Thursday 2 March at 5.30pm to discuss how to increase sales and grow a business.
Andy Linnet, the CEO of Pro-Actions Business Coaching & Support Ltd, will be sharing tips and advice on how to improve sales to win more business.
Andy's vision is to become a leading business support provider to small and medium sized businesses in the UK. After successfully building and running a business under the watchful guidance of a mentor, he has developed Pro-Actions Business Coaching & Support Ltd which aims to enable business owners to achieve their objectives through results focused coaching and support.
Havering Council will also discuss the proposed Local Plan, which identifies how land will be used and determines what will be built and where. Businesses will have an opportunity to input into the Local Plan and hear some of the initiatives being proposed to build, attract and retain businesses.
Councillor Jason Frost, Havering Council's Deputy Cabinet Member for Economic Development said:
"The Havering Business Network sessions are free and open to all businesses that have an interest in Havering; whether established, a start-up or someone with a business idea. Our aim is to support the growth of businesses by providing networking opportunities, expert business speakers, and facilitating discussion around key issues and challenges.
"Havering has an extremely vibrant business community, with even more entrepreneurs capitalising on our skills base, way of life and connectivity to the capital and making their town their home alongside established major employers.
"Combine this with the opportunity to hear from an established business leader whilst networking with fellow business people and there is a recipe for success.
"We are pleased to be working with Pro-Actions Business Coaching & Support Ltd to deliver this session and hope businesses will book in quickly as places are limited."
The Havering Business Networking event will be held on Thursday 2 March from 5.30pm to 8.30pm at the Church of the Good Shepherd Church Hall, 3 Redriff Road, Collier Row, Romford RM7 8HD.
Sign up to attend for free at https://haveringbusinessnetwork02032017.eventbrite.co.uk