Havering is highly commended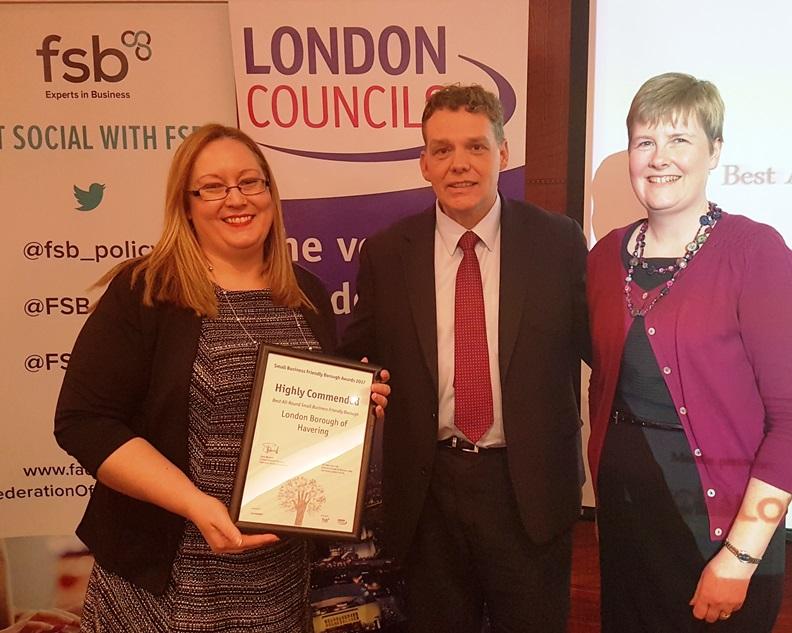 Havering's work to promote and support small businesses in the borough has been recognised as the borough was highly commended at a London awards ceremony.
Havering won its award at the Small Business Friendly Borough Awards run by London Councils, which represents the 32 boroughs and the City of London, and the London region of the Federation of Small Businesses.
The award was made at a ceremony in central London last Thursday (30 March).
Now in its fourth year, the Small Business Friendly Borough Awards give councils recognition for effective and imaginative schemes that encourage local entrepreneurship.
Havering Council was highly commended in this category for its comprehensive programme of support, including over 1,500 advice sessions to small and medium sized businesses, 40 workshops and network meetings, and an intensive programme of support for the construction industry.
The commendation for Havering's work highlighted the quarterly meetings of the Women in Business Network, the annual Havering Business Awards, the regular Havering Business network events and the creation of three new workspaces to assist start-up businesses with the Workery in Rainham, the Retailery in Romford Market (pictured below) and the Launchpad Centre at CEME in Rainham as examples of the borough's good work.
Cllr Jason Frost, Havering Council's deputy lead member for economic development, said he was delighted with the news:
"It demonstrates the ongoing commitment the council has to supporting our local businesses and the excellent work our Economic Development officers are doing. Havering has a great entrepreneurial spirit and that was also recognised in 2015 when credit-rating website Experian named our borough as the Start-Up Capital of Britain in 2015."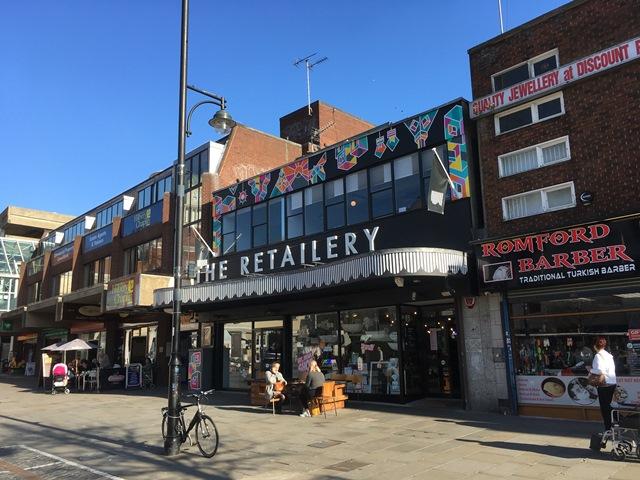 The Retailery in Romford's Market Place