Trevor Cook, Assistant Director of Education Services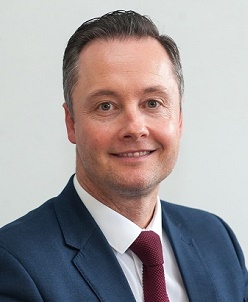 "As the Assistant Director for Education Services for the London Borough of Havering, I have a strong commitment to improving services to children, young people and families.
"I have nearly 30 years' experience across the education, skills and public sector, and took up this post in March 2018, having been the Acting Assistant Director for the previous six months.
"Previously, I was the Head of Education Provision Commissioning, responsible for the majority of statutory services within education, including early years and pupil place planning, school organisation, admissions, 14-19, and Havering Adult College.
"Prior to joining Havering in 2010, I spent ten years at the Learning and Skills Council, where I was responsible for leading and directing the transformation of the post-14 local learning and skills sector by ensuring the appropriate provision of innovative, high-quality learning.
"I led the allocation process of investment in excess of £80m per annum to colleges, private training providers, schools, and other providers, including the Voluntary and Community Sector and ACL providers, as well as acting as the sub-regional functional lead for employer responsiveness provision, and FE Capital funding.
"I also had responsibility for ensuring provider performance management arrangements were in place, leading on the management of support to providers."