Havering residents urged to sign up to free online construction training programme
Havering Council and Wates Residential are encouraging local residents to sign up to a free, three-week construction training course.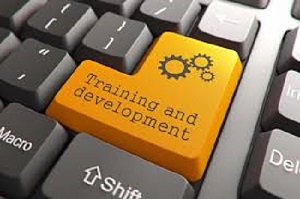 Participants will learn the skills needed to kick-start an exciting career in the construction industry and all participants will also benefit from a guaranteed job interview with a potential employer.
Following the Government's recent commitment to 'Build, build, build' the joint venture partners are supporting this effort by encouraging new recruits to join the construction industry.
Wates Residential is working in partnership with Havering Council to deliver more than 3,500 new homes over the next 12 to 15 years in one of the capital's biggest regeneration projects.
Interactive training sessions will take place via Zoom video calls each day between 10am and 3pm with rolling courses starting every Monday, giving a significant boost to the Havering workforce.
Those who take part will cover topics such as introduction to construction, digital skills, personal resilience and perseverance and securing employment.
To date, 240 people have successfully finished their training. Alex, who completed the course in June 2020, said:
"It was a good learning experience. My tutor, Mark, was very patient and helpful. I also found the interviews and chat with Wates and O'Neil & Brennan very informative and useful, and I definitely feel more employable now."
The course is free to attend but pre-registration is essential and those who are interested should contact Abbey Temlett at atemlett@cidori.co.uk or 07722 598099.
In order to qualify, people must be aged 19 or over, and on Job Seekers Allowance (JSA), Employment and Support Allowance (ESA), Universal Credit or Income Support. They must also have been resident in the UK for three years or more.
The Construct a Career programme is being delivered in partnership with training provider, Cidori and construction recruitment firm O'Neill and Brennan.
The construction industry is currently facing a skills shortage and figures from The Chartered Institute of Building (CIOB) highlight that the industry will need to find 160,000 new recruits by 2023 to keep up with demand.
Construct a Career has been designed to help participants develop digital and employment-related skills whilst kick-starting their careers in construction.
Find out more about the programme
Councillor Damian White, Leader of Havering Council, commented:
"Despite the many challenges caused by the Covid 19 pandemic, we continue to find innovative ways to deliver training sessions to further support our residents.
"For us, this is not just about building quality homes for local people. These courses are a key part of Havering Council and Wates Residential's joint ambition to deliver a borough-wide legacy through investment in employment, education, skills and training for Havering residents.
"I encourage anyone eligible and interested to get involved to start building a career in construction."
Kate Ives, Development Director at Wates Residential, said:
"Covid 19 has changed many things, but it's great to be able to continue delivering this Construct a Career course online in partnership with O'Neill and Brennan and Cidori.
"Working with our partners at Havering Council, we're committed to leaving a lasting legacy in the area that goes beyond the homes we are building across the borough together – it's about supporting local people and boosting the Havering economy through programmes like Construct a Career."