Face to Face Havering
The systemic approach to family care was adopted as part of a top to bottom redesign of our Children's Service.
It is based around supporting more face to face time between workers and children and families.
The practice is rooted in evidence based intervention in order to provide long term outcomes.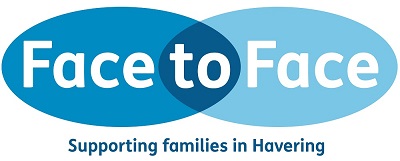 We invest in our team so that they are fully trained and qualified in systemic practice – empowering them to reduce the number of families who re-enter the system and ultimately the number of children in care.
This training is not only available to manager and practitioners but also our business support team to ensure that this practice is full embedded in our teams.
This approach centres around developed relationships being the key to sustainable results. It also provides practitioners more support – freeing them up to spend more time in face to face contact with clients.
I am very proud of the changes we've made to practice here in Havering since 2017. Face-to-Face Havering is a systemic approach to social care practice – with a significant investment in training for all practitioners and managers, and a dedicated clinical team of systemic practitioners.

We have seen tremendous progress across the education sector in Havering – particularly in the Early Years and Primary phases – and there are recent signs of progress across the Secondary phase too.

Our aim is to strengthen the partnership arrangements with a focus on Leadership, Inclusion and Curriculum.

Our HES traded services and Academy of Leadership are very well respected and support improving outcomes for our children and young people.

Through this process of improvement we have also developed the culture of the organisation – we aim to provide the support, challenge and theoretical framework allowing social work to thrive.

With a clearly articulated model of practice, and a vision for our education partnership that support the Corporate Plan, our ambition is to be a Beacon of Excellence in East London.

Tim Aldridge

Director of Children's Services

Our Model is based on an overarching Systemic approach.
Systemic, strengths based and relational practice
Privileging the quality of direct work
Practice shaped by curiosity and positive intent
One that aims to be Purposeful, Planned and Focussed in all that we do.
Establishing a clear purpose
Only intervene when we can help
Ensure there is a clear plan that responds to identified needs
A sharp focus on how to achieve change
Holding the idea that all conversations are an opportunity to make a positive difference.
Good social work explores the network of significant relationships to which we all belong.
Looking at the link between the ideas and values that people develop and hold and the way these ideas are shown in action. How these ideas impact on the behaviours that both cause concern and offer hope for change.
Systematic interventions and consultations
Pathway fosteringFamilies together, edge of care interventions
Multi-disciplinary early-intervention
Family-led meetings and conferences
We are interested in the emotional responses people experience and the way that they communicate as they move through different situations and transitions attending to the links between meaning, action and emotion.
Change occurs one conversation at a time: make each one count
Do with and not to others, co-produce
Manage risk with confidence
Responding positively to difference
In this way we aim to work alongside our service users. Recognising the opportunities and constraints these construct. Our purpose is to collaborate and build on the opportunities as well as address or reduce the constraints.
Reduce children in care and those subject to child protection plans
Improve outcomes for care leavers
Reduce school exclusions and absence
Increace placement stability reduce changes of social worker
Havering's systemic model is embedded at all levels through our service, through a relational approach to management, supervision that encourages reflective practice and recording systems that enhance the workers ability to spend more time with the families and children we work with.
Fit the system to the family, not the family to the system
Language forms and informs reality, use words wisely
Praising good practice and learning from mistakes
Child focussed in all that we do