The Leader of the Council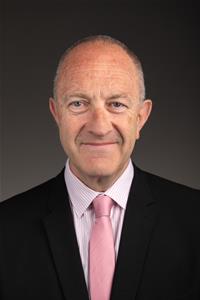 The Leader of the Council is elected every four years, following a local election, by all members of the Council.
The Leader's role is to provide effective political leadership and strategic direction to the Council, to ensure effective Corporate Governance and to ensure that the Council delivers high quality, value for money services.
The Leader appoints a Cabinet of up to nine Executive Members to manage portfolios of services and chairs cabinet meetings to ensure that it achieves its terms of reference.
The Leader liaises closely with and represents the Council to key external stakeholders, such as the NHS, Police, the voluntary sector and local businesses as well as central and London government.
Councillor Ray Morgon is the Leader of the Council.
Contacting the Leader
councillorray.morgon@havering.gov.uk
Councillor Ray Morgon
Leader of the Council
London Borough of Havering
Town Hall, Main Road
Romford RM1 3BB
01708 479016