Vote by proxy
How it works
Proxy voting enables you to appoint a person to vote on your behalf.
Your proxy can live anywhere in the UK as long as they are also registered and eligible to vote in the type of election in which you are voting.
The person who can act as your proxy can't vote on behalf of more than two people, if registered domestically or four people (two registered overseas, two registered domestically).
Your proxy can vote on your behalf in one of two ways, by going to your designated polling station or by voting by post (known as postal proxy).
If your nominated a proxy, prefers to vote at your designated polling station, they will need to bring their photo ID and not the ID of the person who appointed them.
Apply for a proxy vote online
To apply for a proxy vote, you must complete the proxy voter application process.
There are two ways to apply to vote by proxy. The easiest way is online.
As part of the measures introduced by the Elections Act 2022 you will now need to provide your date of birth and your National Insurance number.
This will then need to be verified against government records. This is an anti-fraud measure to protect the integrity of the proxy voting system.
You will need to upload a picture of your signature, the website will advise you on how to provide and upload this. You must make sure that your signature is:
in focus
without shadows
without anything showing in the background
he right way up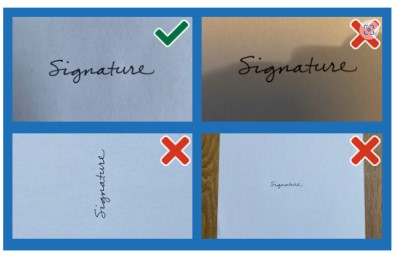 Sign your name exactly as you normally would in black ink on plain white paper. Do not use:
coloured inks
coloured paper
paper that's creased
paper with lines, squares or patterns

Download and return a proxy vote application
You can also download, print and complete a proxy vote application.
Once you have completed your downloaded application form, you can return it to us in the post or by email.
Download the proxy application
Postal proxy votes
A postal proxy vote is where an appointed proxy is able to vote on an elector's behalf without having to visit the elector's designated polling station.
A postal proxy arrangement can only be put in place if the following applications reach us by 5pm, 11 working days before an election.
Download the postal proxy application
Returning your proxy or postal proxy application
Completed applications can be emailed to elections@havering.gov.uk
We can accept a photograph or a scanned image of your proxy application form.
If you are sending an electronic copy, please make sure that the image is of good quality and that your signature is clear.
It can also be posted or hand delivered to Election Services, Town Hall, Main Road, Romford RM1 3BD.
Permanent or long-term proxy
You may want to appoint a proxy to vote on your behalf if you are unable to go to your designated polling station for the foreseeable future, or a long period of time, due to one of the following:
Disability
Employment
Education
Cancelling or amending your proxy vote
If you no longer wish to have a proxy vote, you need to let us know in writing, providing your full name, full address and you must sign the letter.
If you wish to amend your proxy vote, you will need to submit a new proxy application.
The deadline to cancel or change an existing proxy vote is 5pm on the eleventh working day before an election or referendum.
The deadline to apply for a new proxy vote is 5pm on sixth working day before an election or referendum.