Real fostering stories in Havering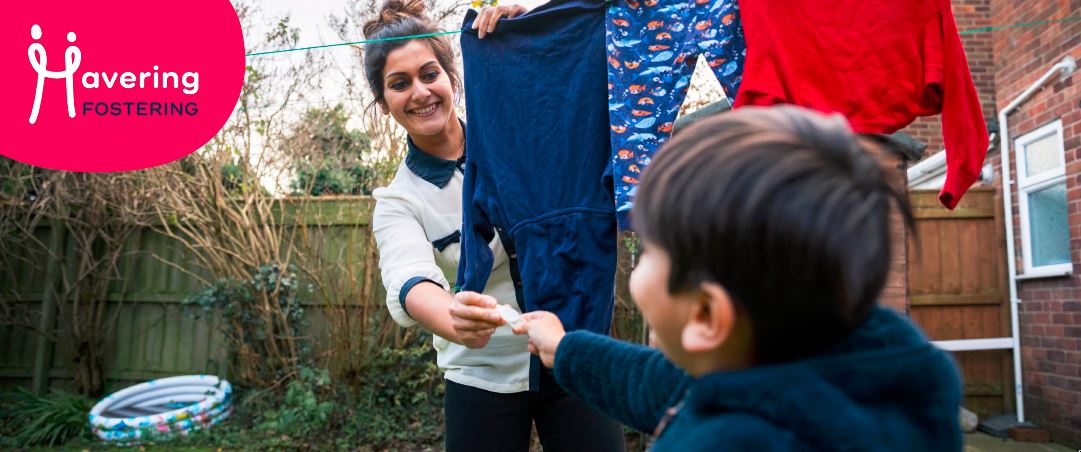 One word to describe fostering with us
Camille - Supervising Social Workers
Camille is one of our wonderful Social Workers she has been working for Havering since 2016 and has been in the Fostering Team since August 2019.
In this short clip Camille talks about her role as a Supervising Social Worker and the support and supervision that a foster carer for Havering can expect to receive.
Dean - Supervising Social Worker
Dean is an Advance Practitioner within the Fostering Team. Dean has been in the team since June 2014 and is a vital member.
Dean leads the monthly support groups within the borough.
Here is a short clip of Dean talking more about the different support groups offered to all foster carers in Havering.
Demi - Foster Carer
Demi was approved as a Havering Foster Carer in October 2018 however his fostering journey started way before that as his Mum is also a foster carer for Havering and grew up in a fostering household.
Demi is a single carer. Listen to Demi talk about the support, rewards, role and process of becoming a foster carer.
Dreece - Care Leaver
Dreece is a 22 year old Carer Leaver.
Dreece talks openly about his experience of being in care, the impact of the positive relationship with his foster carer and provides some helpful tips to any new foster carer.
Paula Kenneally – Foster Carer
"I have always wanted to be a foster carer but as a single parent and working full time at a primary school, I didn't think I would be able to.
"With the encouragement of my headteacher and friends I applied and Havering said yes. The Havering fostering team is fantastic and the support you get is amazing. I've never felt alone or had to deal with anything by myself.
"All through the Covid 19 pandemic they phoned, emailed and provided me with any information I needed.
"Being part of the Havering's fostering community is like having an extended family as your fellow foster carers are there to help you too.
"We have support groups and training and everyone works together to help each other.
"As a foster carer I feel valued and appreciated. Fostering for Havering is rewarding, fulfilling and enriching. I work, live and foster in Havering and I wouldn't want to do it anywhere else."
Rebecca Reid – Foster Carer
"I thought I could use the skills I'd learned in the hospital at home to make other people happy and to help young people to achieve their goals, so I went along to training where I met all kinds of people from different backgrounds.
"We exchanged our telephone numbers and ideas and we became friends. For someone who has never worked in this environment, it can be very scary.
"The social workers and staff are very considerate and treat you as if they have known you for a long time.
"Anyone who is a responsible adult can become a foster carer if they have a spare room and meet the requirements. I am happy I am able to give back what has been given to me in this country."
Eileen Caisey and Alison Fox – Havering Fostering Ambassadors
"We quickly realised that new foster carers needed looking after, so we set up a support group to buddy up with them and take them under our wing.
"New foster carers need nurturing as the first year can be daunting as there are so many questions. We offer reassurance and help them navigate how it all works.
"We act as a link between Havering's fostering team and the carers. There are challenges but we look to overcome them by focusing on the positives.
"We are always learning and there is guidance to help you.
"There is a huge demand for foster carers and the main thing the children need is love, whether they show that need or not.
"The scary thing is, what would happen if no one fostered?
"Don't be scared of loving a child who may leave you. Be scared of a world full of children who have never felt love."