Robert South, Director of Social Care at Havering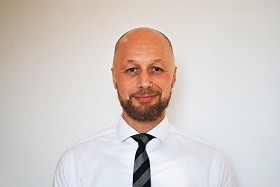 I am the Director of Children's Services for the London Borough of Havering.
My lifelong interest and enthusiasm for work with children, families and young people was sparked through volunteering within my native city of Manchester over 25 years ago. My experience with supporting vulnerable young people, as well as through my own family's commitment to fostering children in care inspired my passion for working with vulnerable children and young people, and effecting positive change through hope filled conversations, empowerment and relationship based early education, help, and social care interventions.
Since 2016, the London Borough of Havering has provided me with exciting daily opportunities, to work with service users, in partnership with colleagues across the council, the previous DCS and an empowered group of managers and dedicated staff to successfully develop and implement the Face-to-Face Havering approach.
This systemic, strengths based and relational model of practice has had marked impact upon improving outcomes for children, young people and families in the Borough by privileging direct work and partnership with families.
We support all of our staff and practitioners, from administrators to senior managers, with first class systemic training and the day to day input of our own team of clinical systemic practitioners. Caseloads are set to support a model designed to deliver consistently purposeful, planned and focused work for each intervention, which aids the empowerment and agency of individual children and families.
The difference made to practice and outcomes was formally recognised by Ofsted during the Service's ILACS inspection in June 2018 when the Borough's provision was seen to have progressed rapidly, moving from a grading of "Requires Improvement" to "Good" in under 2 years.
Children's Services continues to receive significant investment from the Local Authority to drive targeted service improvement, creativity and opportunities for innovation from within our own teams and through local, regional and national partnerships.
Havering leads on a range of regional initiatives including the Adopt London East Regional Adoption Agency, the North East London Commissioning Partnership (DFE Innovation funded), the North East London Teaching Partnership, and the East London Regional Improvement Alliance.
The Service has supported tremendous progress across the education sector in Havering – particularly in the Early Years and Primary phases – and there are recent signs of progress across the Secondary phase too. Our aim is to strengthen the partnership arrangements with a focus on Leadership, Inclusion and Curriculum. Our HES traded services and Academy of Leadership are very well respected and support improving outcomes for our children and young people.
Through this process of improvement we have also developed the culture of the organisation – we aim to provide the support, challenge and theoretical framework to support your professional development and enable you to reach your career goals here in Havering.