Rainham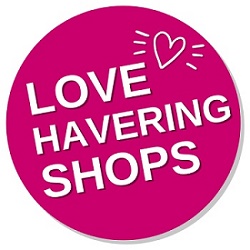 Rainham has an historic village core, with over 40 unique independent specialist shops and restaurants to explore.
The majority of the independent shops are situated within a designated conservation area. Many of the shops were formally Georgian cottages, which were transformed to shop frontages in the 20th century forming the heart of the village.
Located within the centre of the village is the War Memorial which was unveiled in 1921; the village parish church of St Helen and St Giles which, being Norman, is the oldest building in Havering; Redbury House - Grade II listed dating from 1800 and the Georgian Rainham Hall and gardens - Grade II listed building.
A historical trail will take you on a fascinating journey throughout the village highlighting all the architectural and historic delights of Rainham - look out for the trail tokens embedded into the pavements - these form the history trail.
A short walk from the village is the Rainham Marshes Nature Reserve and the RSPB Visitor Centre which is a must visit to explore the fascinating wildlife on offer.
Recent public realm improvements around the war memorial has improved traffic flow and created a pleasant pedestrianised area which is used for village events. As well as a new bus interchange located next to Rainham Railway Station, enhancing accessibility to the village.
Extensive regeneration has taken place throughout Rainham over the years which is underpinned by the London Riverside section of the London Thames Gateway Development Corporation area of responsibility.
This unique village is where heritage, industry, marshland and communities all come together.
Useful links