Cleaner Havering Autumn Blitz launched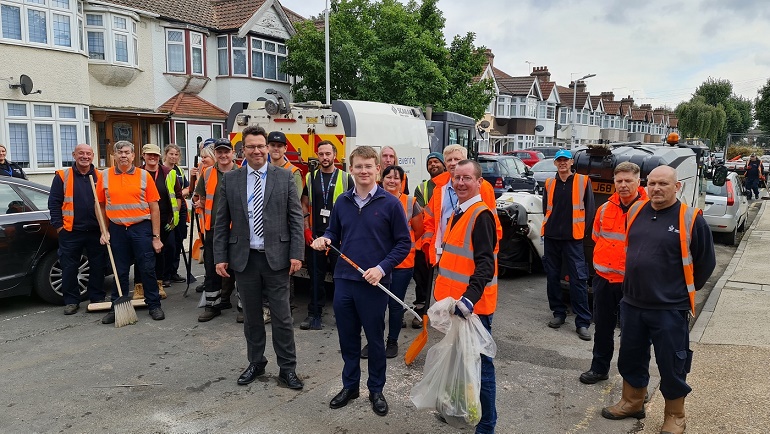 Havering Council has launched its Cleaner Havering 'Autumn Blitz', a series of deep-cleaning activities across the whole borough, as part of its recovery plans following the Covid 19 pandemic.
The Autumn Blitz will focus on street cleaning, weeding, grass cutting, litter picking, enforcement of environmental issues, graffiti removal and jet washing.
Two special blitz teams have been set up to target each area over the coming weeks.
The teams will start in the north of the borough and then work their way down, ending in Rainham.
However, key areas such as busy high streets, Council estates and parks will still see the normal service delivery.
Council services, including some cleaning programmes, were affected throughout the pandemic.
The Autumn Blitz will help the Council to restore these services and make sure the borough continues to be a clean and safe place to live, work and play.
Councillor Damian White, Leader of Havering Council, said:
"The last year and a half has been a tough time for all, including our staff, and that has impacted our services.
"The Autumn Blitz is to help us reset where we were before the pandemic and make sure our streets get back to how they should be.
"I am proud of our borough and this is one way of making sure residents can be proud too.
"I also look forward to residents supporting this work through community clean-ups and other means by reporting fly-tips.
"We stood together in the pandemic, and it would be great if this community spirit continues to help us through the recovery."
Residents are encouraged to report issues such as missed collections, fly-tips or other issues through the Council's website or the Love Havering app.